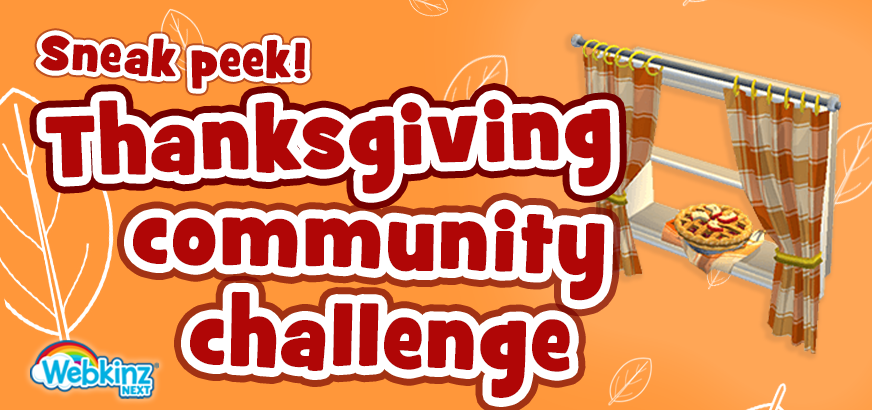 November 20th-27th
The Thanksgiving Community Challenge is a delicious group event, happening in Webkinz Next November 20th-27th.


As a community, we'll need to meet harvesting goals to win an exclusive Thanksgiving prize.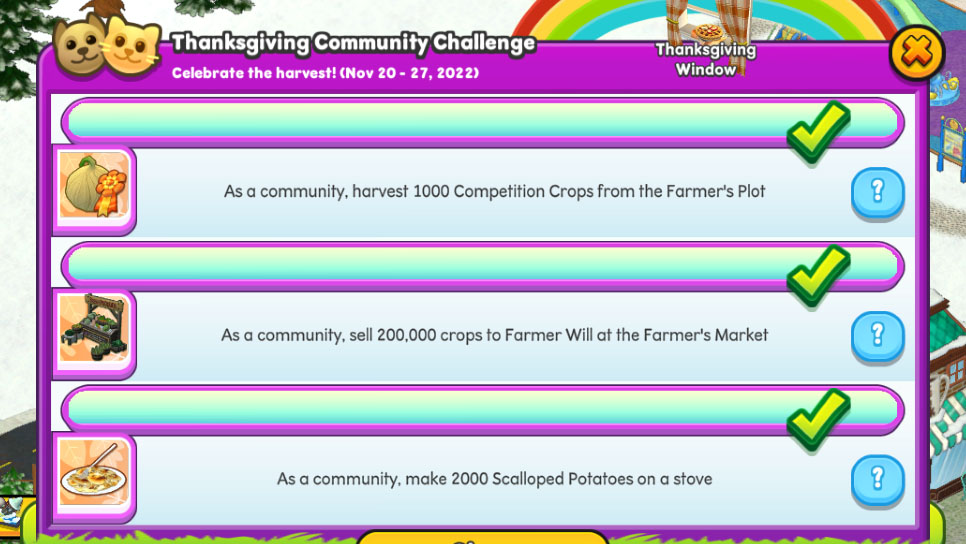 Find the challenge tab on the left-hand side of your screen and click it to open the challenge.


As a community, we will need to grow 1,000 Competition Crops from the Farmer's Plot, sell 200,000 crops to Farmer Will, and cook 2,000 Scalloped Potatoes on a stove. If you do not have a stove, you can cook at a friend's house.


As you participate in the challenge, watch the numbers climb! If we reach our goals as a community, we will be awarded this Thanksgiving Window.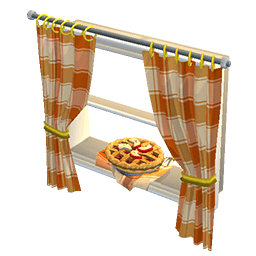 Visit Webkinz Next on November 20th to get started. Let's all come together to win a beautiful Thanksgiving prize.


Download Webkinz Next now — available for iOS, MacOS, Android and Windows 10.