Wow, some awesome looking babies this week! Check out these stunners: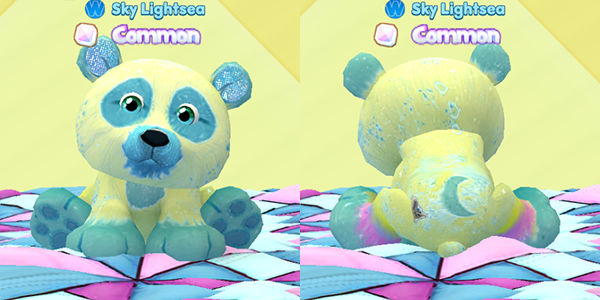 This beautiful baby may be common, but look at that coloring and those markings! The front is super cute, but the back just adds so much.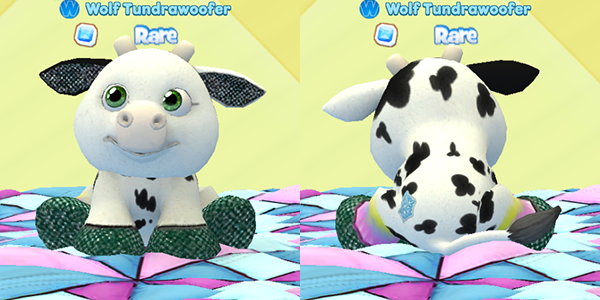 The rare features on this cow are quite subtle. A bit of green to the sparkly hooves, and a super rare pet patch! From the back, you can also see the little rainbow patches, which make it extra adorable.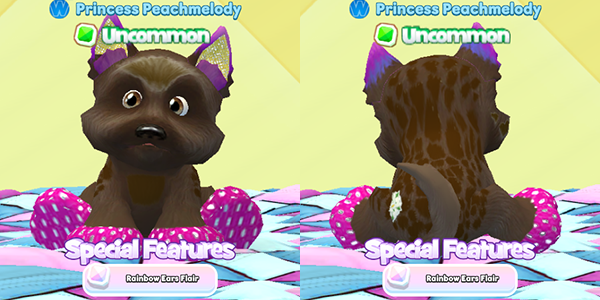 This little yorkie has some surprises! The sparkly hooves are a nice touch, but you can see the great pattern on the back, and you can just make out the twin hearts on their cheek from the back view.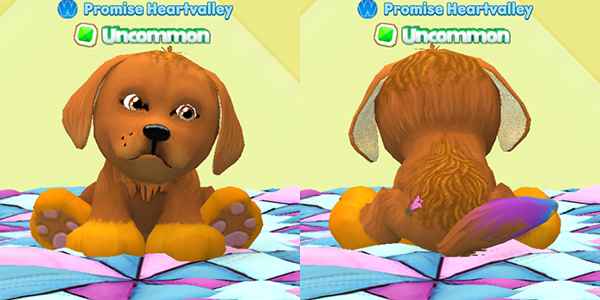 This retriever puppy has a deeper, richer color and a beautiful rainbow tail!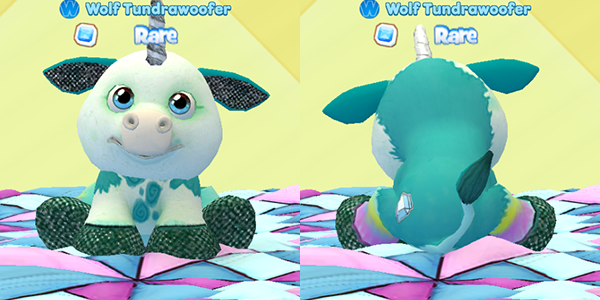 What an amazing uni-cow! It's got great coloring and patterning.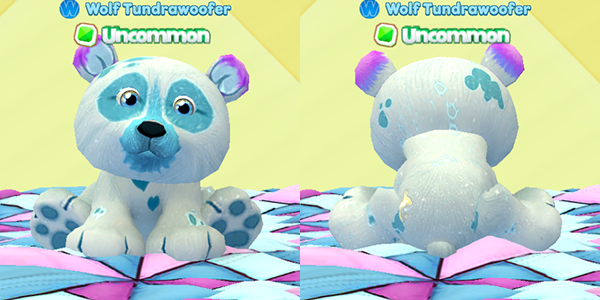 This is such a great twist on the moon bear — I love the little heart patterns and the rainbow tipped ears are just adorable.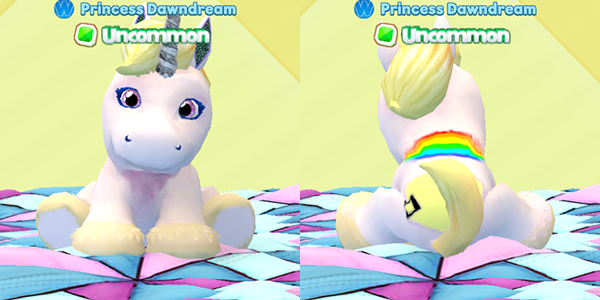 This yellow unicorn is just so cute! I love the color on its own, but just look at that giant rainbow on its back! Such a sweet looking pet.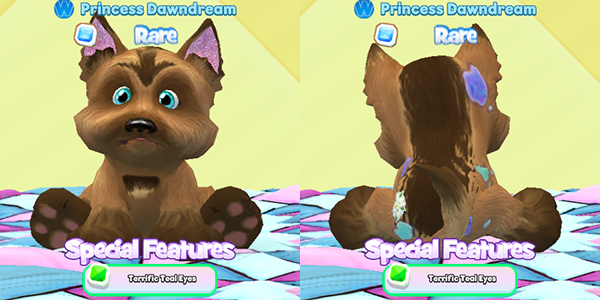 This deceptively simple pup has a lot of neat features! First, those beautiful eyes… but check out the back patterns!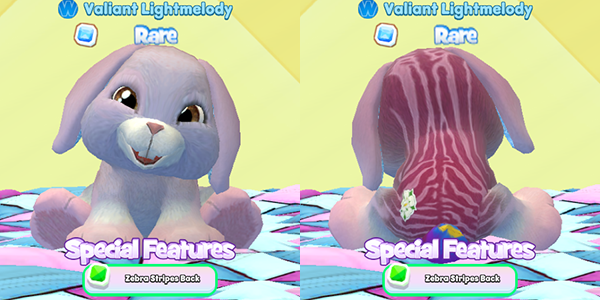 OK, I thought this bunny looked pretty cute from the front, but then I spun it around… and WOW! Zebra stripes and a rainbow tail? This baby is beautiful!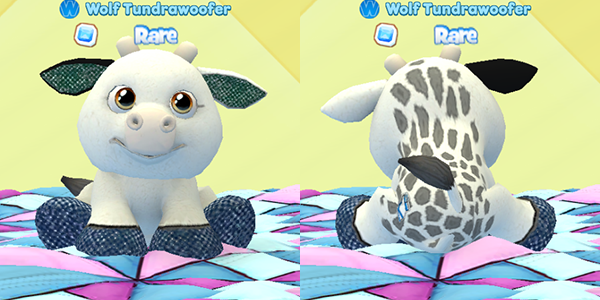 Last but not least, another subtle pet! The ears have a hint of green, and the hooves are blue. Turn it around, and you've got some adorable giraffe spots!


I don't know about you, but I just love looking at the babies in the Baby Showcase. You can see both of the pets used for sparking, as well as a breakdown of all the traits the baby has. You can spin the baby around to get a good look at them from any angle.


What do you think about this latest batch of babies? Which is your favorite? Let me know in the comments below!


Download Webkinz Next now — available for iOS, Android and Windows 10.