Happy Thursday!


I'm so excited to see all of the pets that have been sparked recently. Did you know that limited edition pets now come with sparks? If you have a Rainbow Retriever, Rainbow Unicorn, Pinkalicious Pig, Fabulous Cow, Pinktastic Lion, or Violet Velvet Elephant, you can now spark with those pets. I'm pretty excited because it means I can get some more pigs and lions on my account, even though I hadn't adopted those kinds of pets. I may be having a spark party on Christmas to celebrate — I'll spark my new Gingerbread Puppy and probably my Pinkalicious Pig and see what beautiful babies I get.


Speaking of beautiful babies, we've got a bunch to show off this week!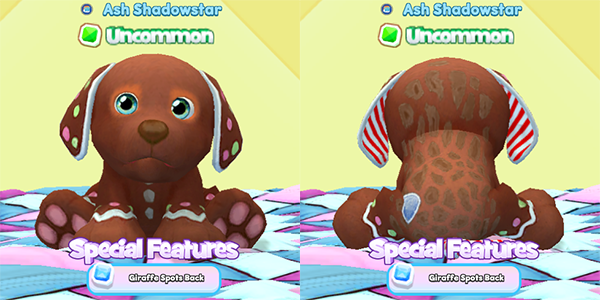 First up is this darling Gingerbread Puppy. This one has a darker body color than the one you purchase and a cute little blue gumdrop pet patch. These pets are so decorative to begin with, but I think they're even cuter with the giraffe spots on the back.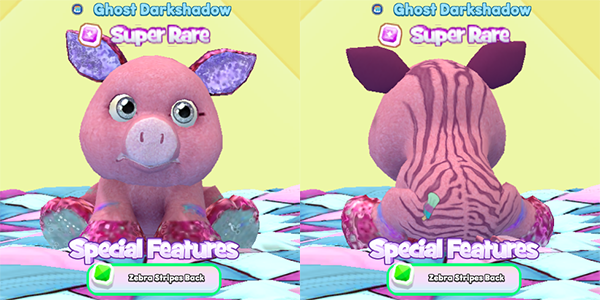 Check out this sparkly piggy! It inherited the sparkly feet from the pinkalicious pig and has some gorgeous sparkly ears. It looks a lot like the limited edition pig but with a few cute variations.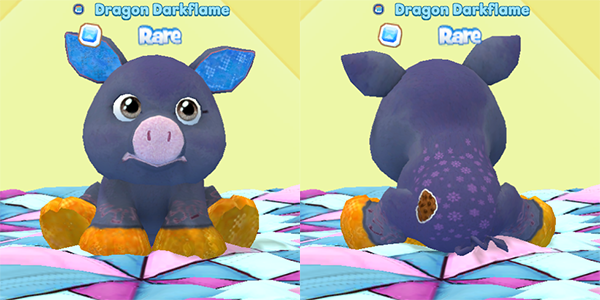 I love this dark body color on the pig! The blue ears and orange feet really pop. My favorite has to be the back pattern — lovely snowflaes — and the cute chocolate chip pet patch.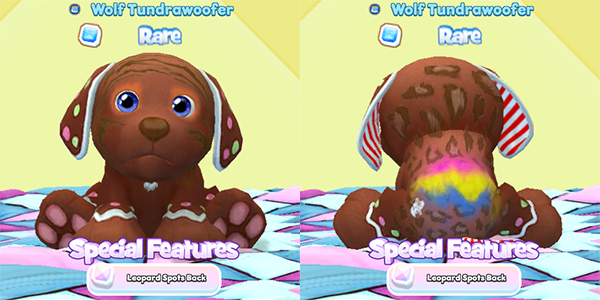 More Gingerbread Puppies! This one also has the darker body color, but has some special features like the snowman pet patch, the big rainbow across the back, and the cute chest patch.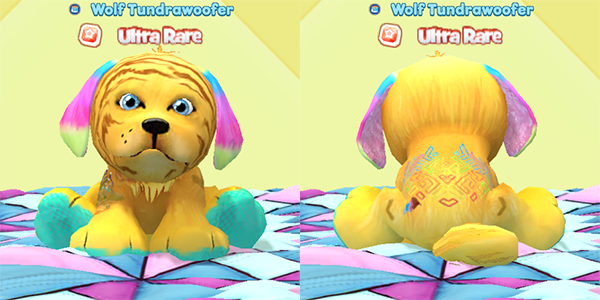 This retriever puppy got the beautiful rainbow ears from the rainbow retriever and that fantastic back pattern. The teal in the feet is such a nice contrast to the yellow body. Very unique looking retriever!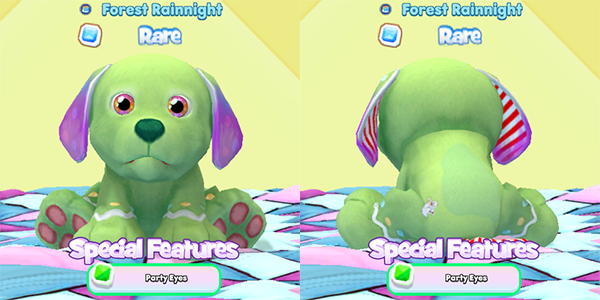 I may have found a new chase pet — I have to admit, I am definitely hoping to get a green Gingerbread Puppy baby. This one has that cute snowman patch, as well, and a hint of the holland lop back pattern. There's a little bit of rainbow in the ears and vibrant party eyes.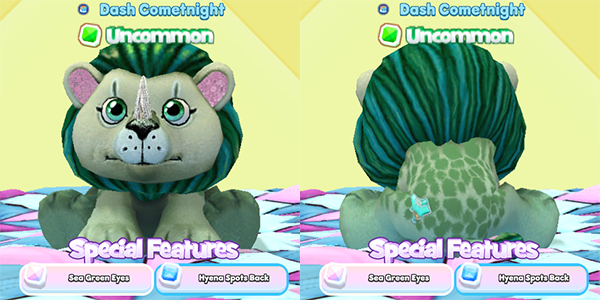 Now that I might have more lions in my future (I'm still growing up my Pinktastic Lion), I would love to get a green one like this cutie. Green body, green spots, green eyes — just love it. I'd take the horn, too! Maybe I'll spark my Pinktastic Lion with one of my rhinos.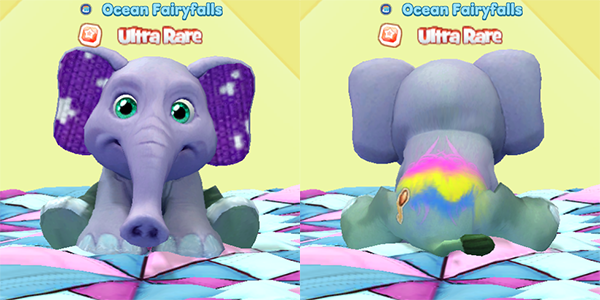 This lovely elephant has the pretty ears from the violet velvet elephant and it looks great with these more purply body color. I'd love to see a variant plush with this coloring!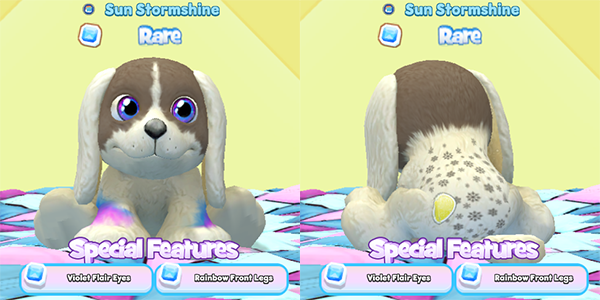 This cute spaniel baby has the gingerbread puppy back pattern, which is just adorable and so seasonally appropriate. The rainbow flair on the legs match the eyes perfectly.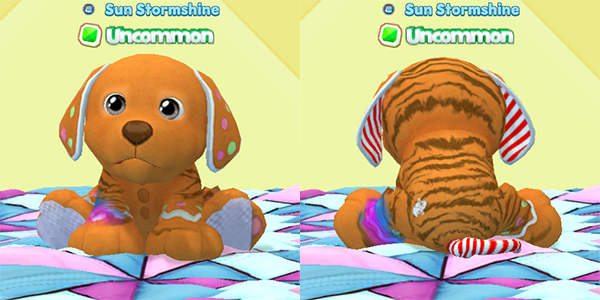 Another Gingerbread Puppy! This one has fun tabby stripes throughout and a bit of a lighter body color over all. The candy buttons on the chest are subtle, but cute — they go great with the snowman patch!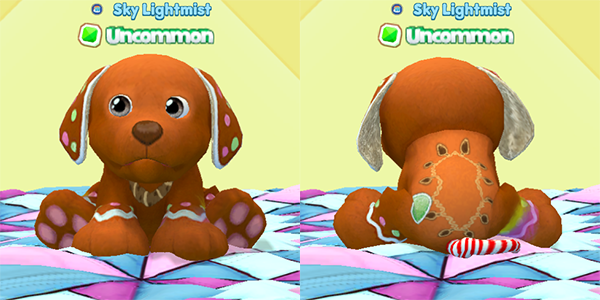 More Gingerbread! This one has the standard color, but has a really fun back pattern, and the wreath on the chest is adorable. I really like the green gumdrop pet patch and I hope I get a green gingerbread puppy with a green gumdrop!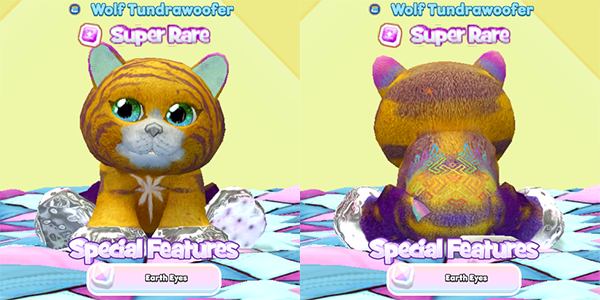 Last but not least, this super colorful cat has the gorgeous Rainbow Unicorn feet and an awesome rainbow back pattern. The shooting star pet patch is pretty awesome too, and goes well with the star pattern on the chest. Those eyes are beautiful too — very nice pet!


Download Webkinz Next now — available for iOS, MacOS, Android and Windows 10.