Happy Thursday!


It's the last Baby Showcase for the year and it's been a spectacular ride of adorable babies. No video for the last Spark Party yet because of the holidays, but maybe next week. Spoilers: I got NO Gingerbread Puppy babies! I did get some cute ones, though, so I am happy. I am still in the process of growing up my next spring fawn and holland lop bunny to spark, so I still have my jackalope plans for the new year. Maybe Valentine's Day!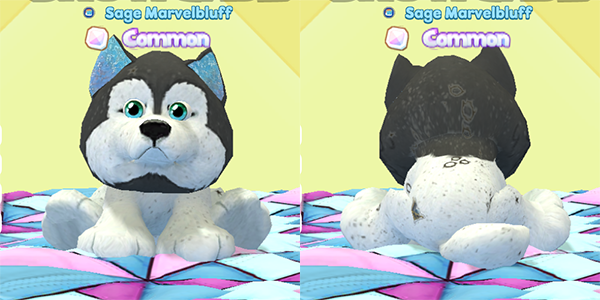 First up is this deceptively simple husky — I thought this baby looked a lot like a scoop of french vanilla ice cream! Those flecks of black are the starry pattern from a moon bear, and I thought it looked adorable! This baby also got the moon bear eyes, which make it just different enough from a standard husky to be super cute.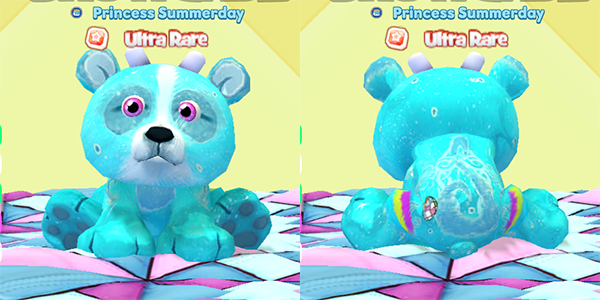 Now this is one fancy moon bear! I love the little cow horns, of course, but this is such an intense color — so vibrant! The rainbow flair on legs really pop. I love that there's a little disco ball pet patch — means there's some rhino in there somewhere! The eyes are such a bright pink — this is one bodacious baby.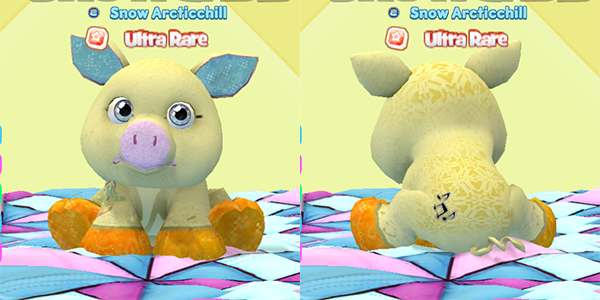 This pretty piggie has a beautiful yellow body color with wonderful orange markings and feet! The dew drop chest pattern shows its frog heritage. This pet also has that cool circuit breaker flair, courtesy of the Pinkalicious Pig! Very cool.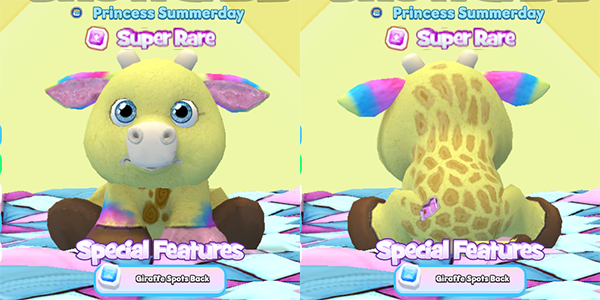 I love the rainbow retriever's ears on other pets! This cool yellow pet has bright ears, fun giraffe spots and a delicious strawberry milk pet patch. The rainbow flair on the legs go perfectly with the ears, and the inner coordinates nicely with that one pink hoof! Very cute combo!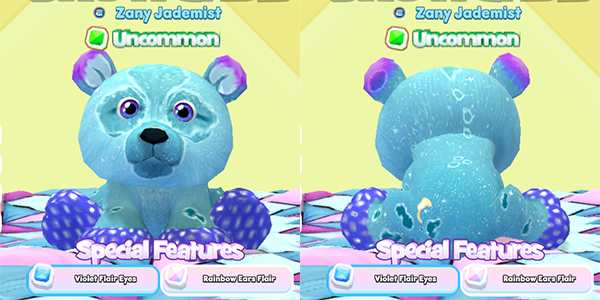 Another Moon Bear! I love the rainbow flair tipped ears and the sparkly feet courtesy of a unicorn. Those intense blue and purple eyes really tie all the colors together — this is pretty fancy for an uncommon pet!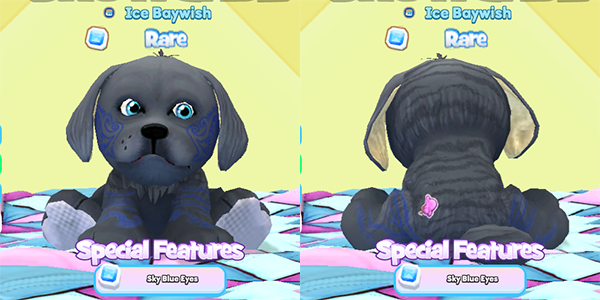 This dark grey puppy has some fun tabby stripes and really neat looking leg and face patches. The strawberry scoop pet patch really pops on this darker color, and those blue eyes are stunning.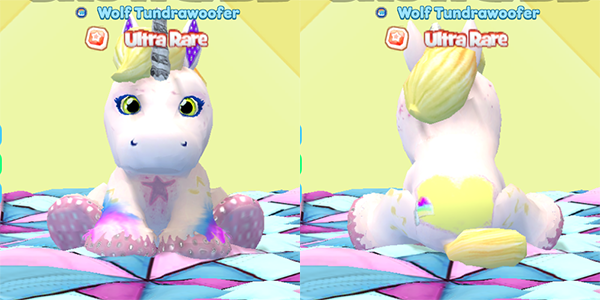 It's so hard to pick between Wolf Tundrawoofer's pets — they have so many! This particular baby caught my eye because of the giant yellow heart on its butt! I love all the yellow details — the hair, the musical notes — even the eyes look yellow, even though they're lime. The front is pretty cute too with the big star patch and the rainbow flair on the legs. Very pretty.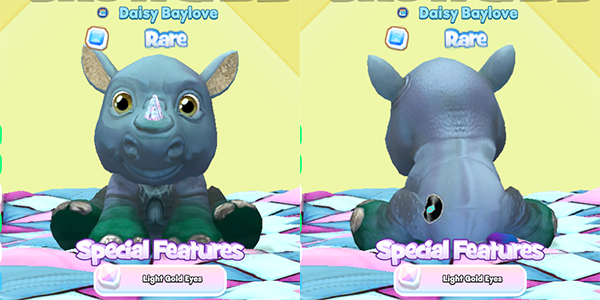 Haven't featured a disco rhino in a while — I do love the green legs on this baby and the little rainbow tail. The golden eyes go beautifully with the golden ears, and the blue and pink rhino horn just screams LOOK AT ME! This one also have some fun chest patterns — all in all a very nice pet.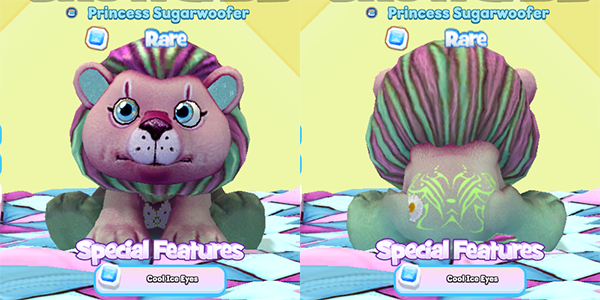 What a gorgeous lion! I love the pink and green combo. The cool back pattern is from the pinkalicious lion and is one of the limited edition traits. The blue eyes go nicely with the ears and there's a fun diamond pattern on the chest.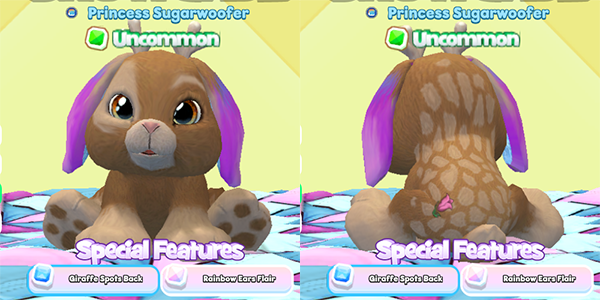 We're ending with one of my dream pets — a jackalope! This pretty bunny has rainbow ears and giraffe spots. I certainly hope I get something as cute as this!


That's it for this week — happy new year and I'll see you on the other side!


Download Webkinz Next now — available for iOS, MacOS, Android and Windows 10.