Happy Thursday everyone!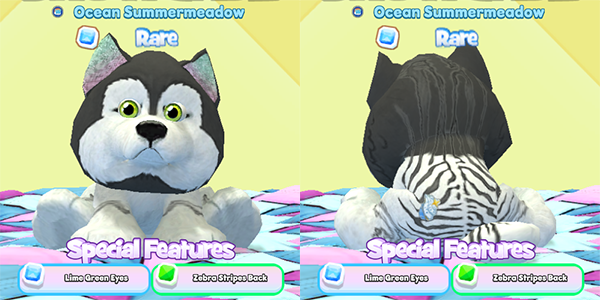 Starting off today's baby showcase with this adorable husky puppy. I was really drawn to these cotton candy ears — they look so sweet! I love the zebra pattern on the back, too, and the blue cupcake is the icing on the top.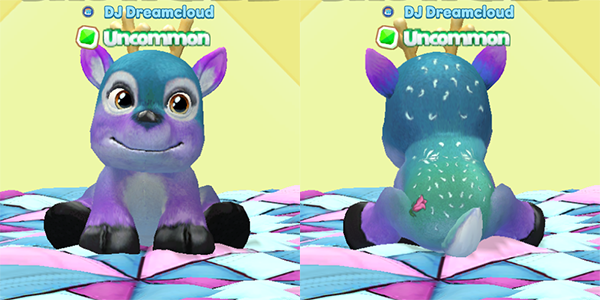 This spring fawn baby is so beautiful! Such a lovely combination of cool colors. The bunny's pet patch fits in so well — I wouldn't mind getting a spring fawn like this the next time I try for a jackalope.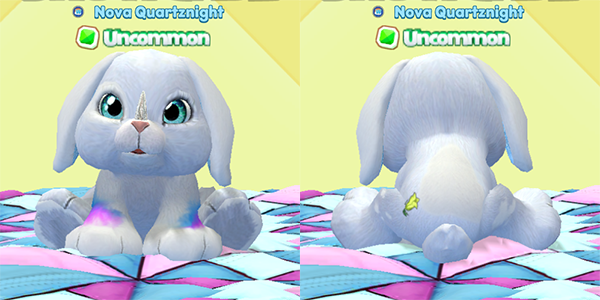 Now this cute white bunny has the teensiest tiniest little horn – so cute! The disco rhino aqua eyes goes so well with this color palette, and the rainbow flair really pops!




I'm always so envious of Wolf Tundrawoofer's pet collection. This is the original grey tabby but with beautiful features from various limited edition pets — those are the rainbow retriever's golden horn and feet. There's just so many pretty features, and those flaming ears are so gorgeous!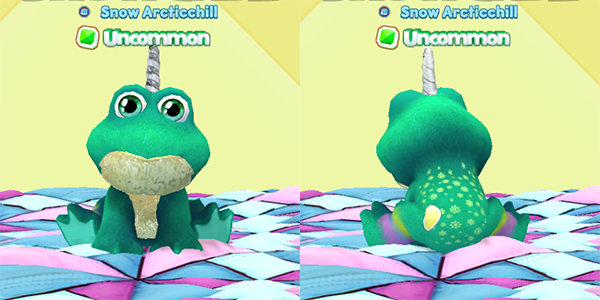 I love this ombre color on the frogs and this cute unifrog has cute back markings courtesy of the gingerbread puppy. That little bit of pink and yellow is so sweet and coordinates well with the gumdrop pet patch.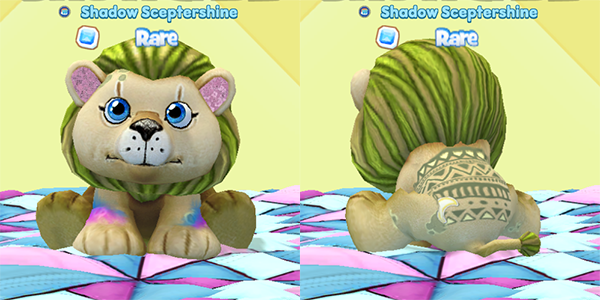 I really love this color on the lions, especially when there's such complicated patterns on the back. There's a subtle bit of moon bear patterning here and there, and a cute moon pet patch.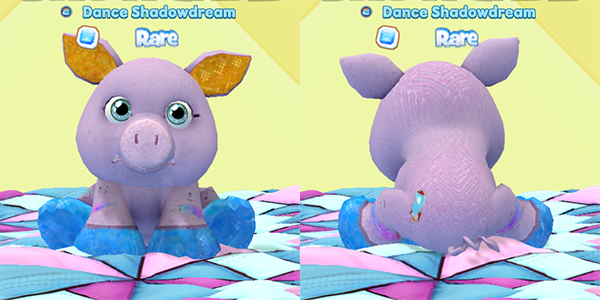 These bold piggie colors are so cute — this purple isn't dramatically different from the pink, but the blue and orange definitely pop. I love the little music notes on the leg and the hint of rainbow on the legs is so cute. The back pattern is really interesting — it would be nice if it was a bit bolder.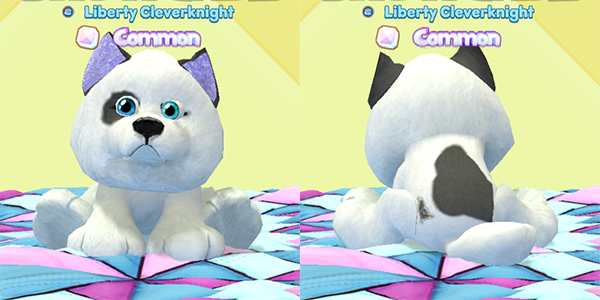 I just love when the bunny eye patch pops up on other pets — it's especially cute on the huskies. It makes the husky look so different without its standard head patch, but it's really cute. This little pupper also has some purple ears that make it stand out from the standard husky pup.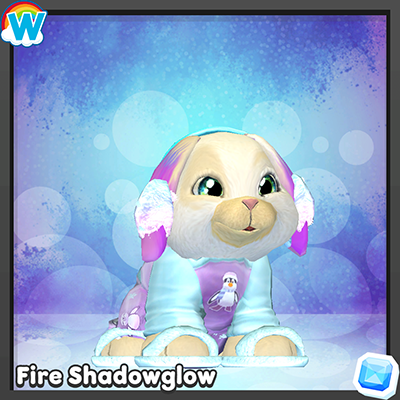 That's it for this week! I'm almost done growing up Grace, my bunny. I think she looks particularly cute in the new PJs and I should be ready for another spark party on Valentine's Day — with any luck, I'll have the jackalope of my dreams, or some more beautiful bunnies and spring fawns — either way, it's a win-win.


Which baby is your favorite? Will you be sparking on Valentine's Day? Let me know in the comments below!


Download Webkinz Next now — available for iOS, MacOS, Android and Windows 10.