Happy Thursday and Happy Groundshog's Day! While we don't have any groundhogs, we definitely have some cute babies.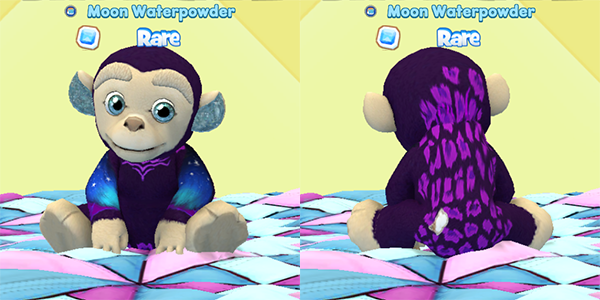 First up is this vibrant chimpanzee! Beautiful blue sleeves in the front and lovely purple leopard on the back! The purple carries over to the front with the details under the neck and at the wrists. Very pretty!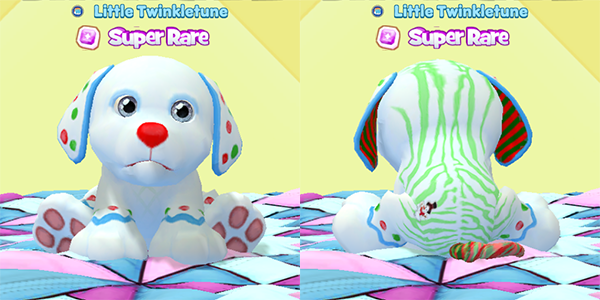 This white gingerbread puppy is adorable! Not only is the body color fantastic (it really makes the candy features POP), this puppy has some sweet traits, like the candy cane tail and ears and the snowman pet patch!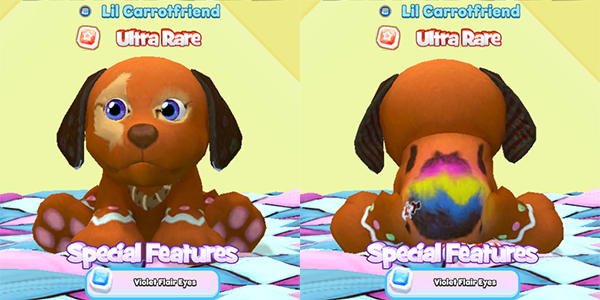 Another puppy! This one is a little bit rock and roll with those pet patches near the eyes and the eyes themselves, and the spaniel ears and back patch change up the standard gingerbread puppy look. The big rainbow flair along the back is always fun and I love that ilttle wreath on the chest.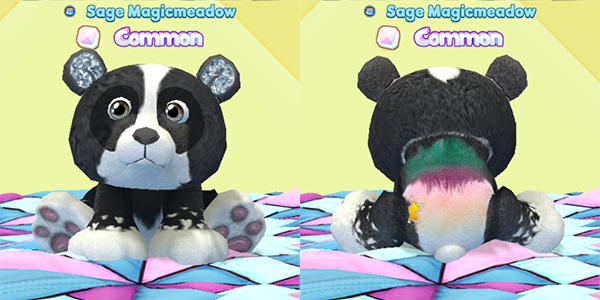 I love this puppy bear! The spaniel face pattern on the panda transforms this baby into a very puppy-like bear. It has some very cute heart patterning around the leg and a lovely bit of color on the back. Very pretty pet!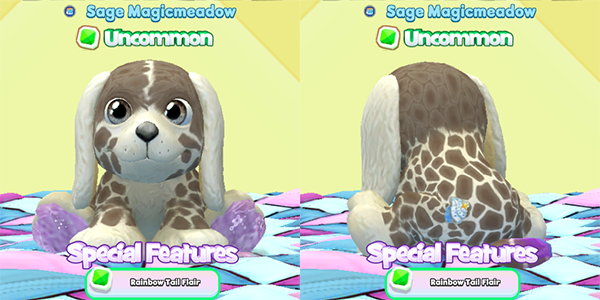 The giraffe print is definitely one of my favorite, and this spaniel baby looks great! The natural colors extend from the body to the eyes, but there's bits of color with the purple feet, blue cupcake pet patch and rainbow tail.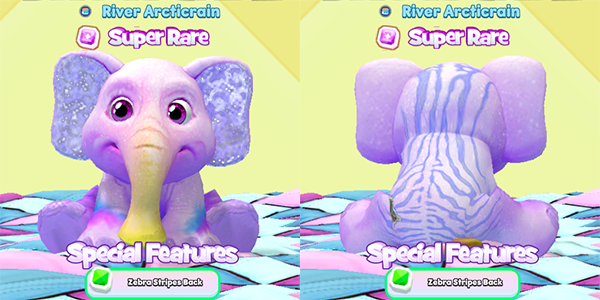 This sweet elephant has the most beautiful shimmer, with every purple you could want — eyes, flair, ears, toes and even the stripes on the back. The bit of yellow on the trunk is a sweet contrast — super cute elephant!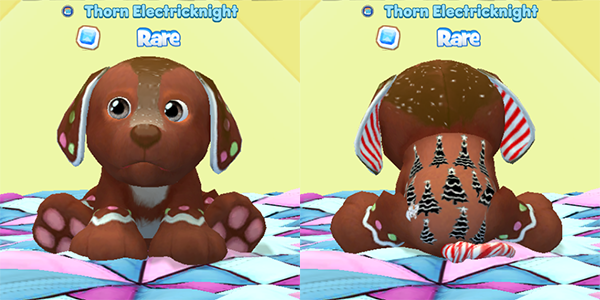 Another gingerbread puppy! This one has an interesting head pattern from a unicorn — definitely a different look. It has the awesome holiday tree back pattern (seasonal!) along with the snowman pet patch, which looks great on this darker gingerbread body color. The little chest patch also gives this baby a more unique look.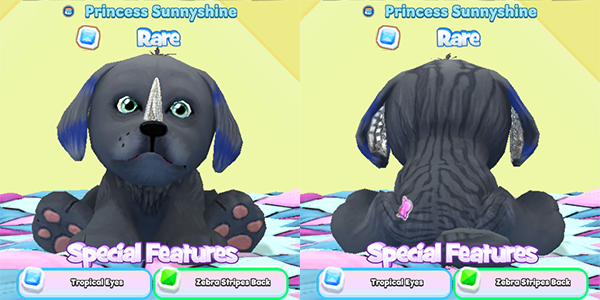 Now this darker retriever color is always so cool — it's gray, it's blue, it's intense! I love the hint of disco in the ears and the horn, of course. The tropical eyes here are lovely — the rhino horn draws your eyes right to them!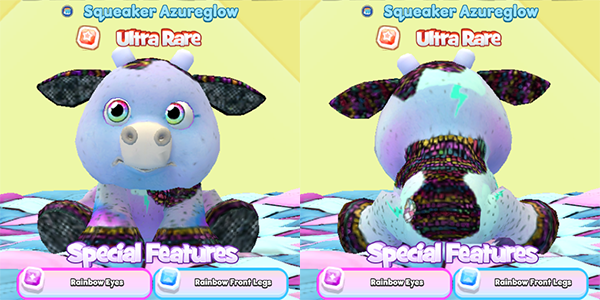 Now this is like the Fabulous Cow, but upgraded! The subtle coloring is beautiful, and I love the lightning scattered about the pet. The disco ball pet patch is perfect, since the sequins are already so colorful and fun. Those intense rainbow eyes and the flair on the legs are just the icing on the top. Would love to have this version as a plush!


That's it for this week — which of these babies is your favorite? I'm so excited for my spark part on Valentine's Day … which means I need to start thinking of names. If you have any jackalope suggestions, leave them in the comments below!


Download Webkinz Next now — available for iOS, MacOS, Android and Windows 10.