Happy Thursday!


I can't believe it's only five days until Valentine's Day. I can't wait to try to spark my jackalope!




First up this week is this precious unicorn puppy — this blue is so pretty and it goes so well with the silver horn. The pink eyes are a soft touch and are great for February, too. I love the little snowflakes on the legs and the subtle patches. Very cute husky!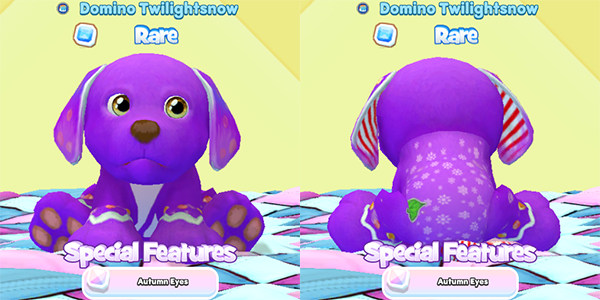 I am never disappointed when I see the gingerbread puppies and a purple one is just so much fun! The tropical leaf pet patch really pops on this pet, and you can see some subtle swirls on the legs. The hint of rainbow on the ears makes them look like they were dip dyed in a slightly different purple — so cute!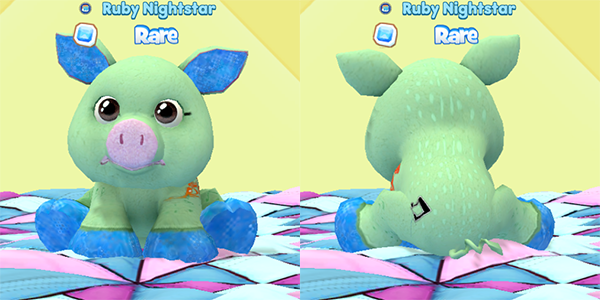 The first of two mint piggies! This one has the basic fawn spots and eyes, but that intense flair on the shoulder courtesy of a Pinkalicious Pig! I love the matching feet and ears, and there's a subtle scattering of music notes across the legs.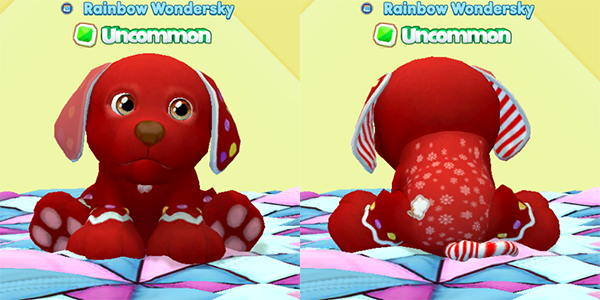 Another gingerbread puppy! This cinnamon delight has an ice cream patch, pretty autumn eyes, and some sweet bells on its chest. Very eye-catching baby!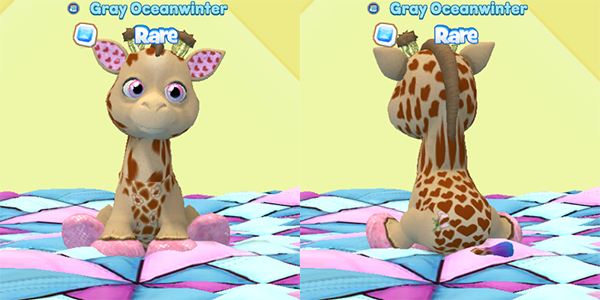 This giraffe is very sweet — pink eyes, pink feet, heart ears, hearts patches on the back, big pink pet gloriosa pet patch, pretty flowers on the chest — a lovely Valentine's pet!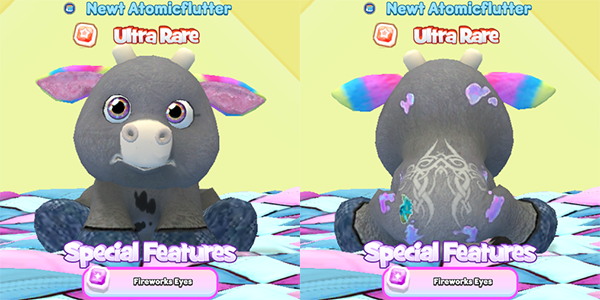 Love this cow! The grey coloring is so fun, especially with the pop of rainbow on the ears. I haven't seen those bubble patches before, but they're adorable! Such an interesting combination of patterns and colors — I can see why it's ultra rare!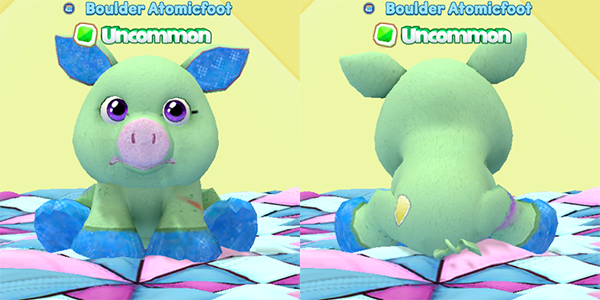 Here's the second green piggie! This one has a cute gumdrop pet patch and pretty purple gorilla eyes. There's a hint of flair on the leg — it's a simpler version of the other green piggie, but just as adorable!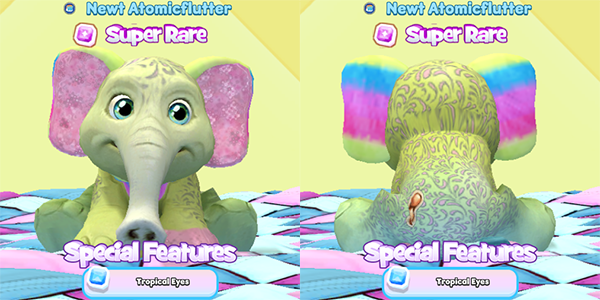 I definitely love the rainbow ears on all the different pets! I haven't seen it on an elephant before and I am not disappointed. The swirly back pattern is so cool and the ears look great with that singular pink paw. You can just make out the rainbow ruff under the chin too — the tropical eyes are dreamy with the soft yellow body color.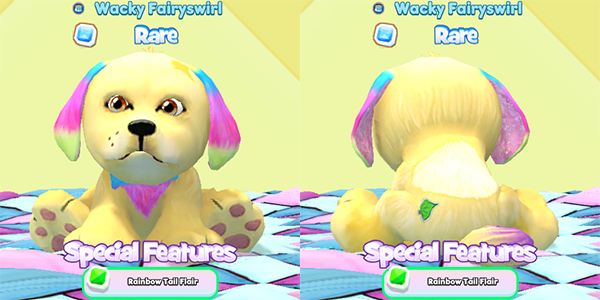 More rainbow! This is like a variant Rainbow Retriever — slightly more yellow body color than the original and a cute back patch. This one has a more subtle rainbow tail flair and the autumn eyes are lovely with this body color.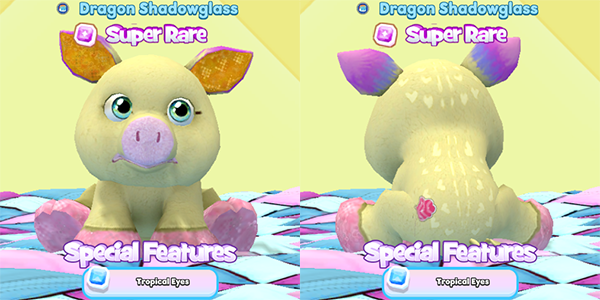 I'm ending with an adorable piggie — I love the little heart spots on the back and the cotton candy pet patch is good enough to eat. This baby also has the pretty tropical eyes and lovely orange ears with a hint of rainbow. Love these piggies!


I still have sparks left for all of my limited edition pets and I am really tempted to spark a couple of them on Valentine's Day. So many beautiful babies — I can't get enough!
Which baby is your favorite? Let us know in the comments below.


Download Webkinz Next now — available for iOS, MacOS, Android and Windows 10.