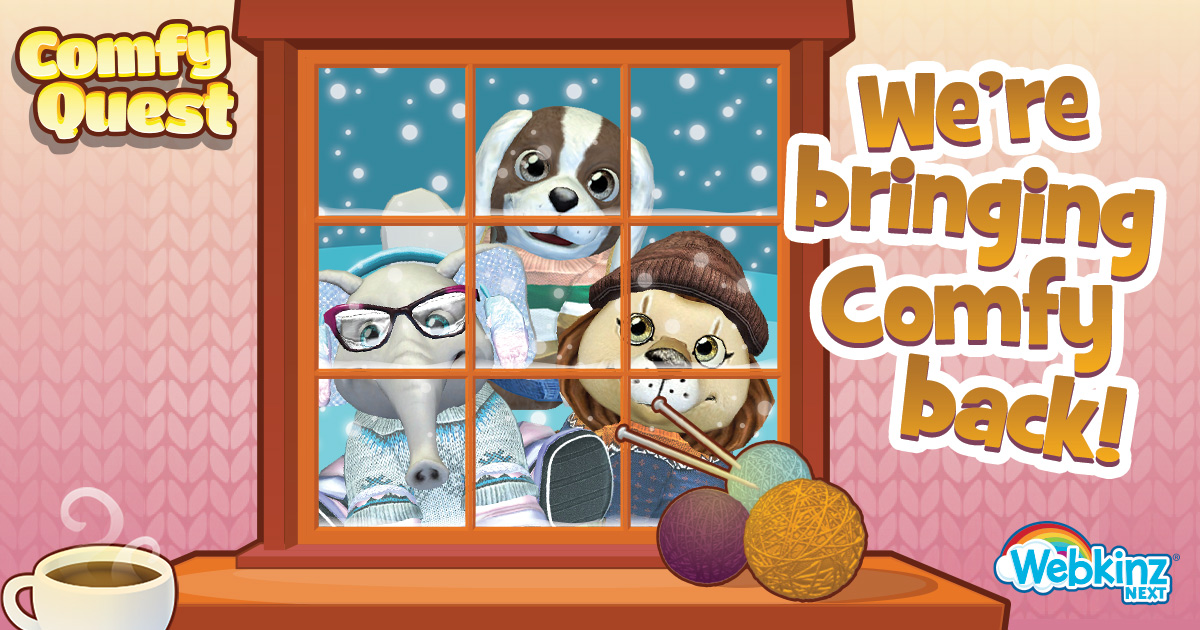 February just got cozier. Comfy Quest is returning soon to Webkinz Next!
During Comfy Quest, collect the falling balls of yarn in Kinzville and redeem them for comfy sweaters.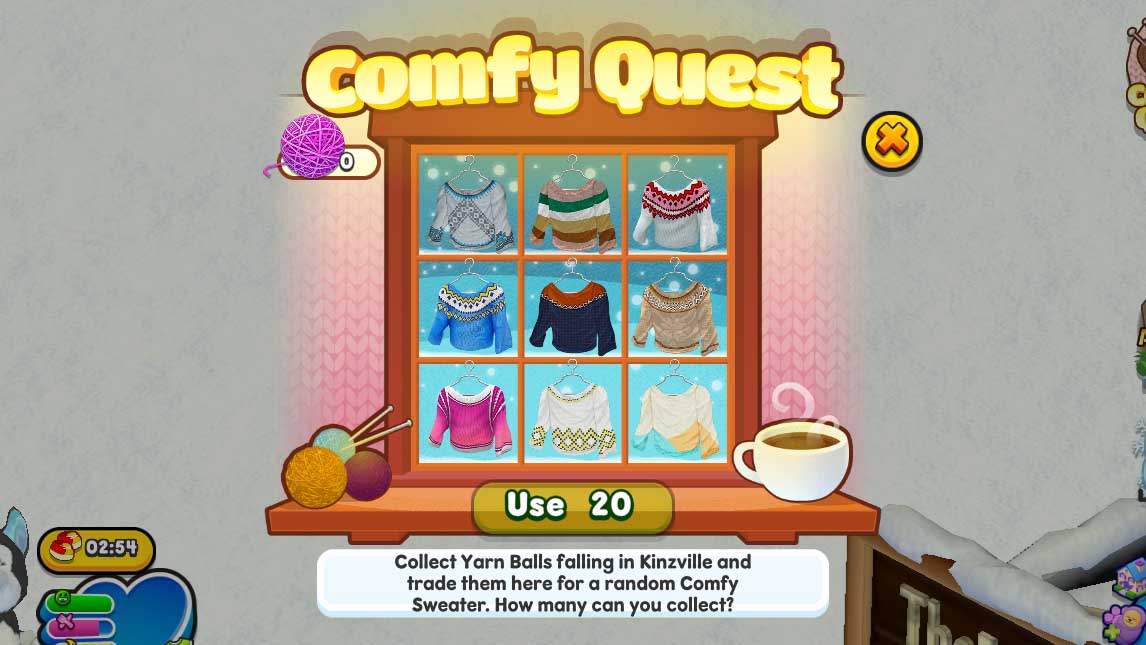 There are 9 sweaters to collect and 6 of them are brand new styles.
Comfy Quest is coming soon to Webkinz Next.
Which of the new styles is your favorite?
Download Webkinz Next now — available for Mac, iOS, Android and Windows 10.
Download Webkinz Next
Follow us on social media:
social media