If you enjoy collecting berries in Jumbleberry Fields, you'll really love squishing them in Jumbleberry Blast!
In this fun puzzle game, connect 3 or more of the same berries to clear them. Earn points, clear rot, or drop down jam jars to complete each level!
The first time you complete all 30 levels of the game you'll earn a Jumbleberry Blast Trophy!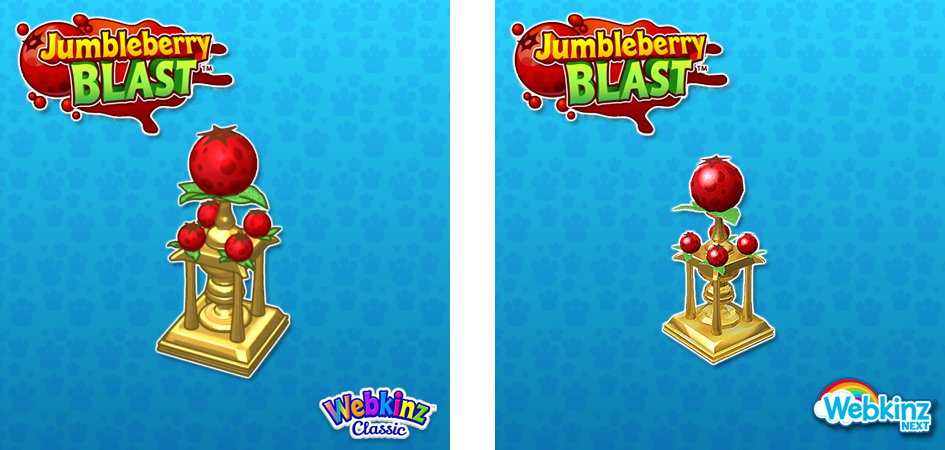 In Webkinz Classic, Jumbleberry Blast is only available to Deluxe Members, so if you're not a Deluxe Member, you'll have to wait until it's the Game of the Day when it will be available for everyone to play!
In Webkinz Next, there isn't any Deluxe Membership, so Jumbleberry Blast is always available for everyone to play!
The Webkinz Next version of Jumbleberry Blast also gives you the option to start at a higher level, instead of always starting on level 1 with the Webkinz Classic version. Just select 1 of the 4 options from the level screen: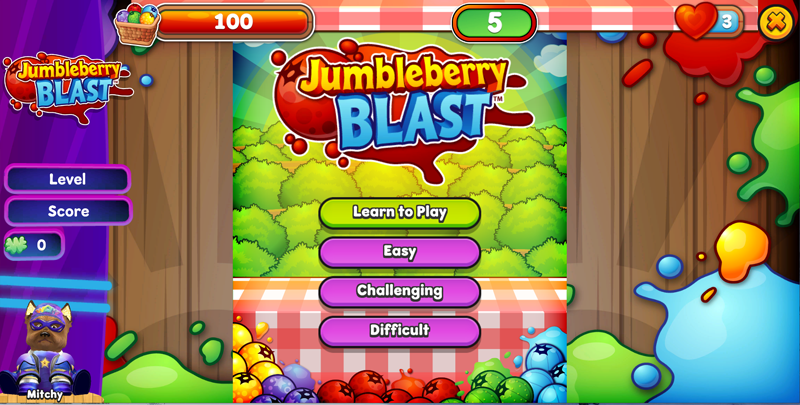 Learn to Play: Level 1
Easy: Level 4
Difficult: Level 11
Challenging: Level 19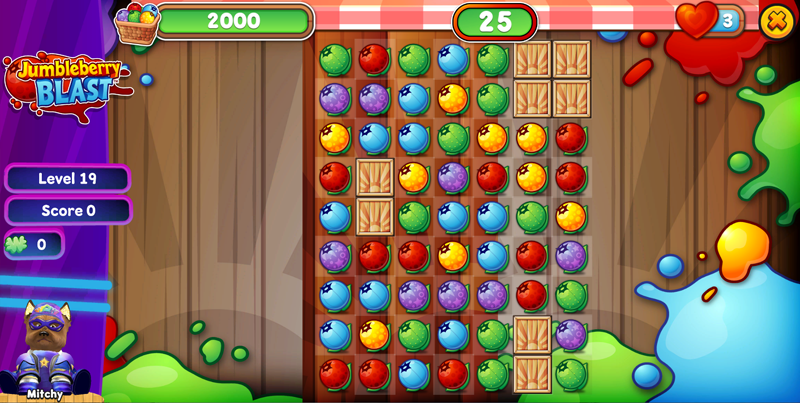 Once you've honed your Jumbleberry Blast skills, jumping up to the higher levels means you'll be able to complete all 30 levels faster, and –if it's your first time completing the game—win the trophy!
What are some of YOUR favorite trophies in either Webkinz Classic or Webkinz Next? Let us know in the comments below!
Follow us
Follow Webkinz on social media: