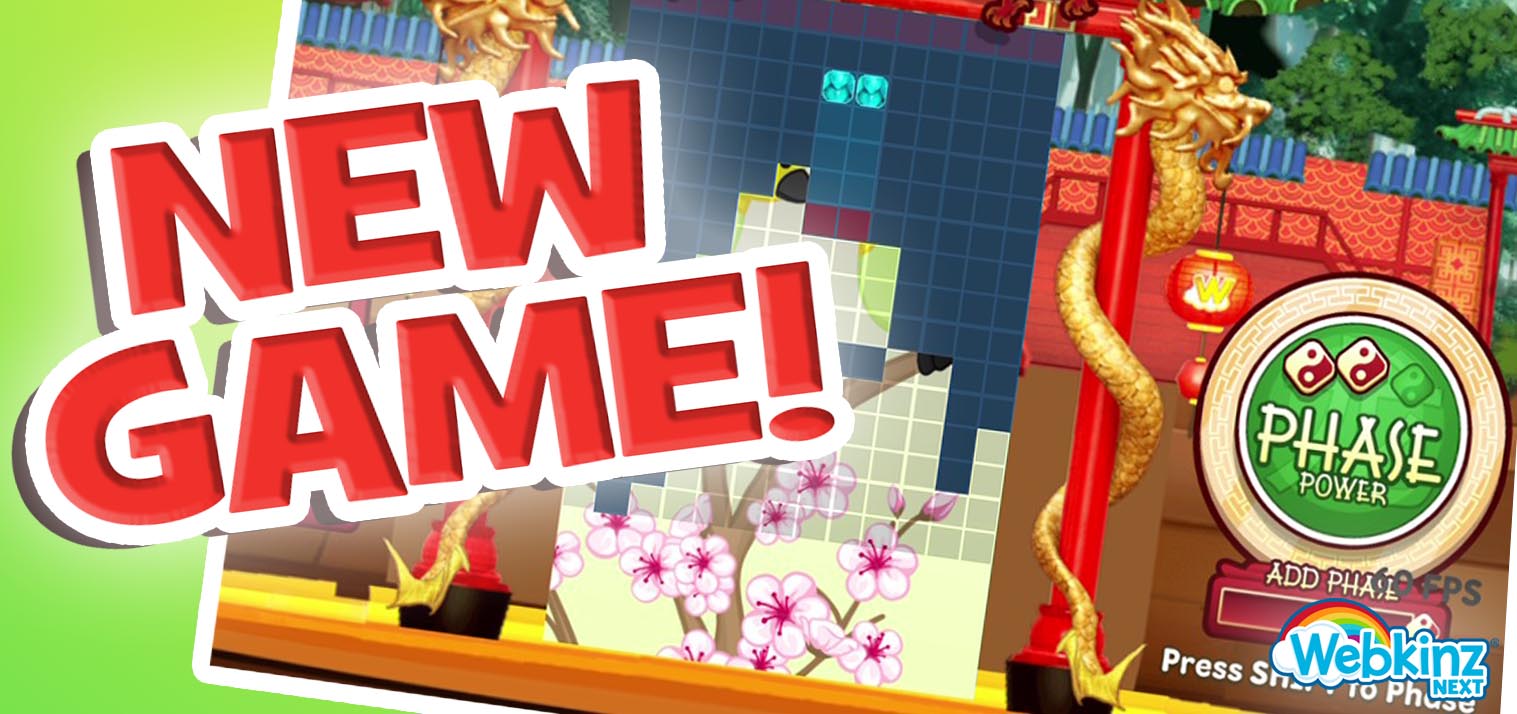 The Webkinz Next arcade is heating up with a brand-new game called Dragon Stones.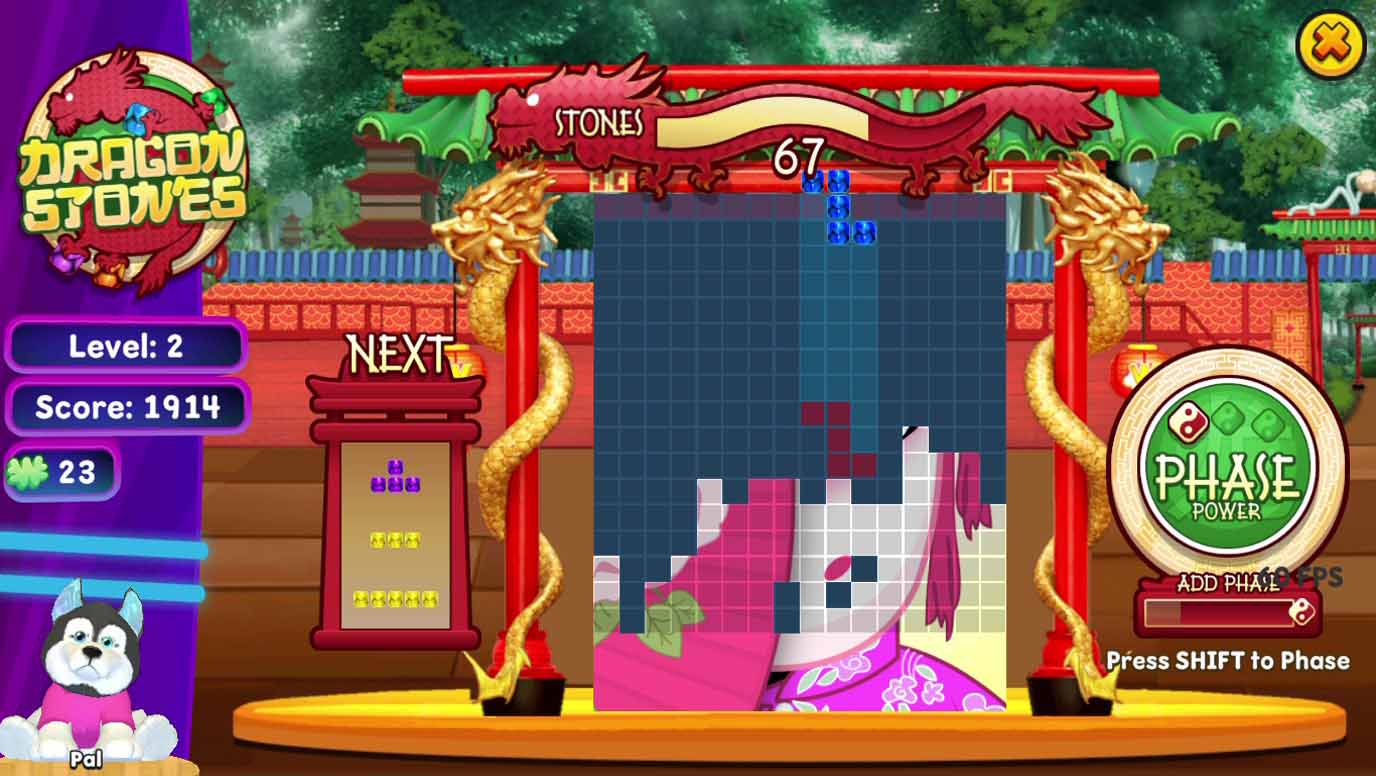 This soothing puzzle game challenges users to fill the board with falling pieces. Each level requires a certain number of pieces on the board to settle before you can progress. As you fill the board, it reveals a gorgeous piece of Webkinz Classic artwork.
The satisfaction of filling a Dragon Stones board is enhanced by Phase Mode, a feature that allows you to fill in empty spaces along the board even after they have been buried under other pieces.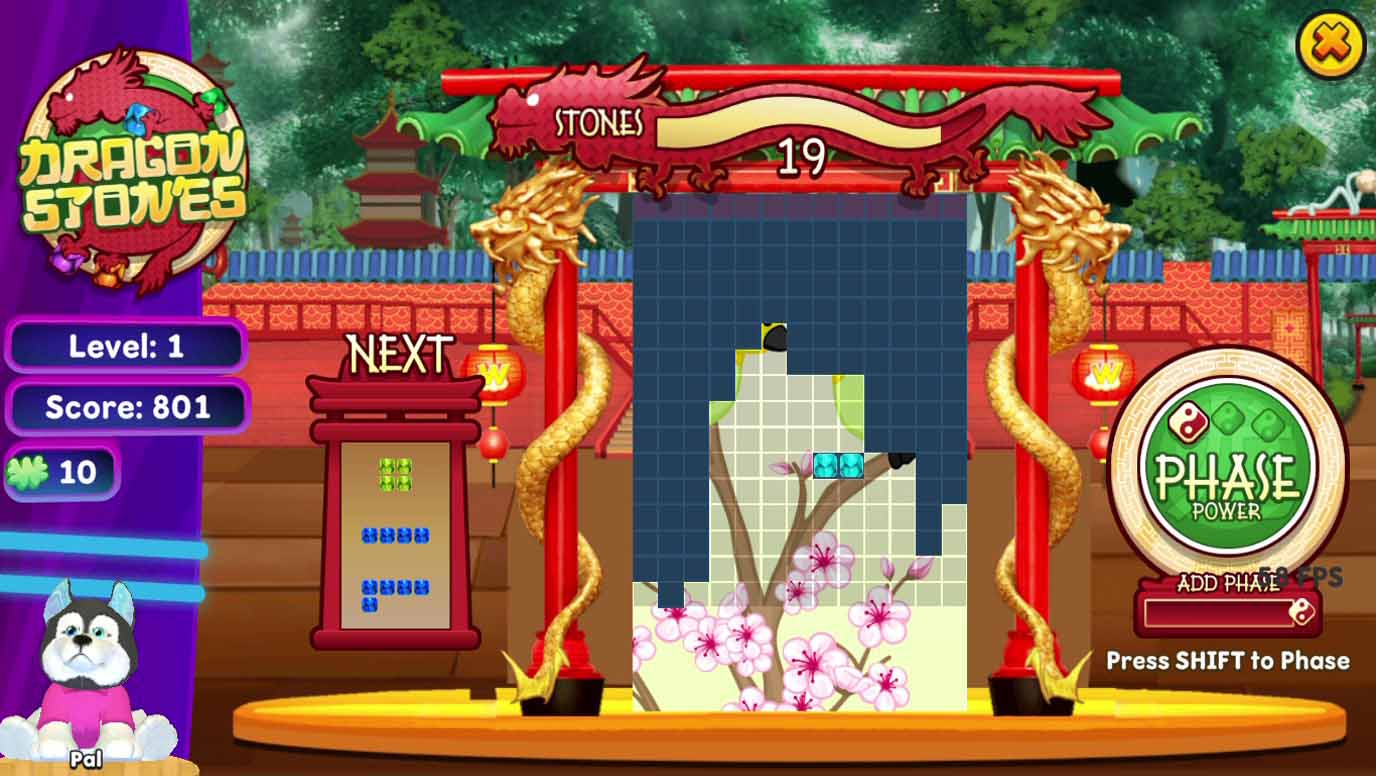 If you have been looking for a fun, soothing way to earn KinzCash, this game is for you.
Download Webkinz Next now — available for Mac, iOS, Android and Windows 10.
Download Webkinz Next
Follow us on social media:
social media