Happy Thursday everyone! Can you believe that it's the last Thursday of February already?!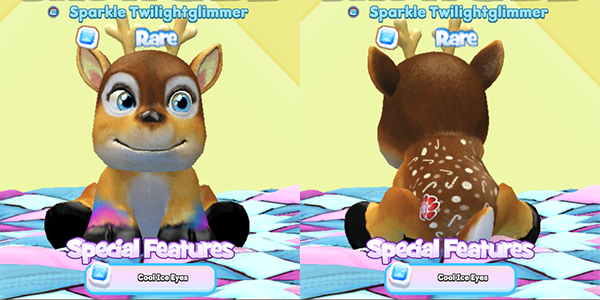 First up is this pretty spring fawn with lovely warm spring fabric ears. I love how the gingerbread puppy back pattern looks on this naturally colored pet. I'm pretty sure the red paw patch is from an orange tabby, so this pet has a lovely mix of features. I know Mandy would love this one!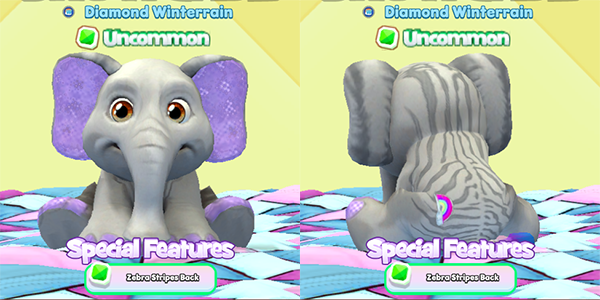 This cute little elephant has coordinating ears and toes, a cute little rainbow tail, zebra stripes, and a unicorn's rainbow pet patch! The warm autumn sparkle eyes just make this the sweetest baby elephant.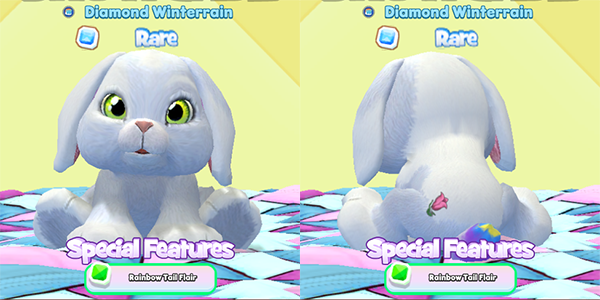 This precious bunny has lovely peridot eyes. From the back you can see the pink inner ears, which goes nicely with the pink tulip pet patch. The rainbow tail is a nice burst of color on an otherwise beautiful snow bunny!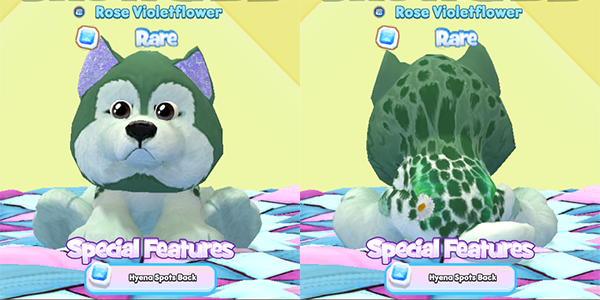 You know I can't resist a green pet, and I love that this green husky also has some aurora borealis on the back to go with the hyena spots. The spring fawns beautiful brown eyes and daisy patch are a nice touch on this spring-inspired pup!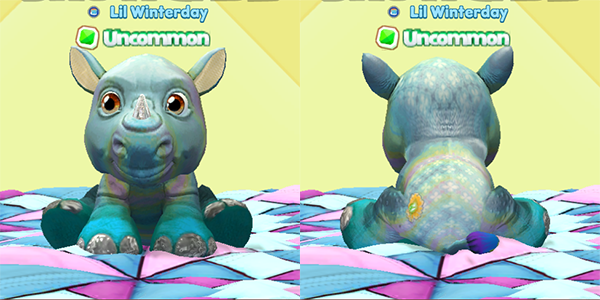 I love these opalescent, shimmery disco rhinos — there's a lovely rainbow shine to this pet, which looks stunning with the groovy flower back pattern. This one also has a cute little rainbow tail and beautiful autumn sparkle eyes. I haven't see a rhino with the golden retriever ears before, but I like it!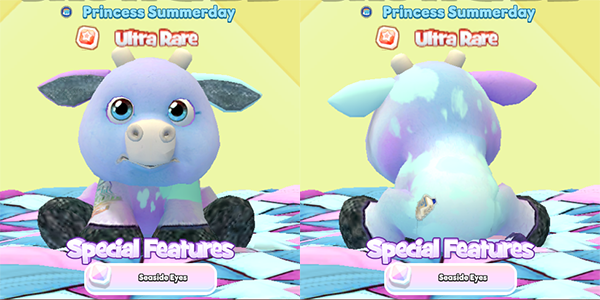 This psychedelic cow has ultraviolet coloring! It's a stunning mix of purple and light blue, with beautiful patches and soulful seaside eyes. Just lovely!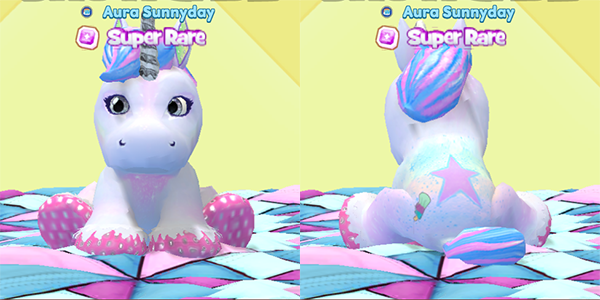 This super unicorn has lots of subtle coloring — the rainbow across the back looks great with the big star patch, and that pet patch is courtesy of a pinkalicious pig! It has a beautiful pink chest patch with little stars and lovely grey eyes. All in all a very pretty unicorn!


That's it for this week. As mentioned, I was not successful in the Valentine Spark Party, but check out the video below to see how it went (and how excited I got over my triplets!). Which baby was your favorite this week? Let us know in the comments below.



Download Webkinz Next now — available for iOS, MacOS, Android and Windows 10.