This is the best part of my Fridays… looking at all of these beautiful babies! There were so many interesting ones this week — I couldn't limit myself this week!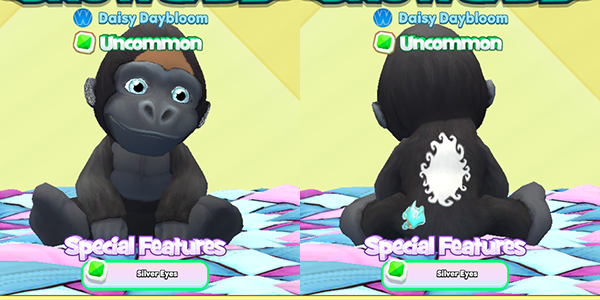 Don't let the subtle features deceive you… this gorilla baby is awesome! Take a look at the glittering ears, courtesy of the new Disco Rhino pet, and look at that beautiful back swirl. I love the silver eyes — so striking!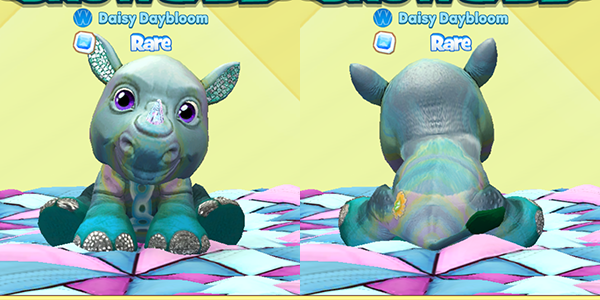 The first of many rhino babies in this batch! This baby is positively opalescent — I just love the subtle rainbow hue and that swirl on the chest is so neat.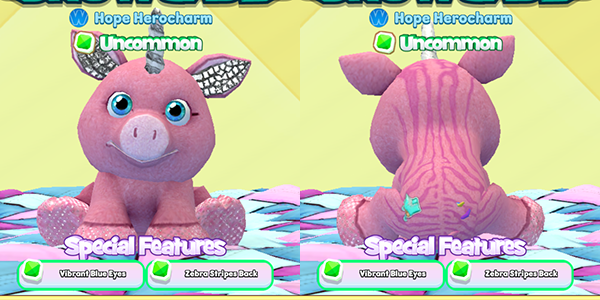 This piggie is amazing! Those glittery ears are courtesy of the Disco Rhino, but there was a unicorn somewhere to get that horn! So unusual.. and that back pattern is lovely. Just look at those baby blue eyes… who could resist?!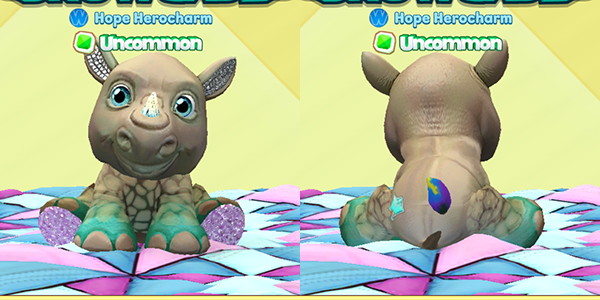 The giraffe patterning on this baby rhino's chest is so interesting — there's a very natural coloring at the top that transitions beautifully to colorful feet and tail!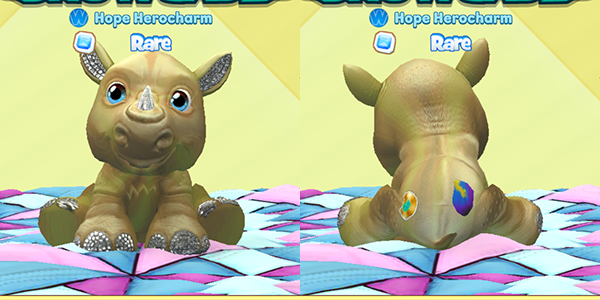 Another rhino baby! This one has such soft coloring, with a cute little pop of rainbow on the tail.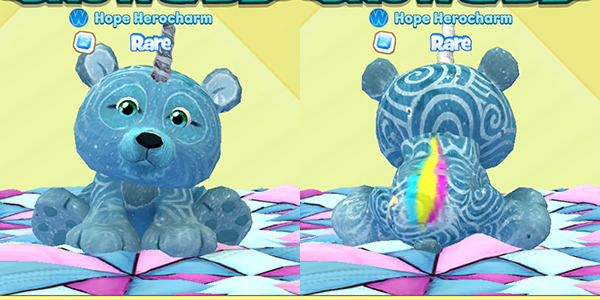 This is such a beautiful Moon Bear! The unicorn horn is fabulous, of course, but just look at those swirls on the back, and the rainbow stripe. This has a wonderful starry night feel.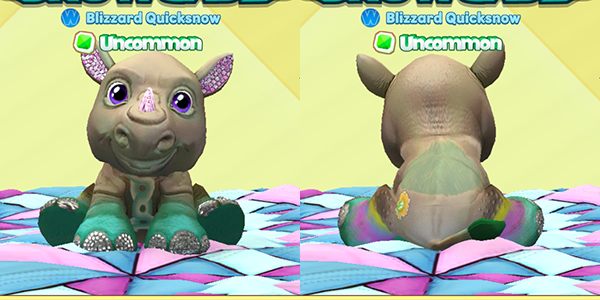 Look at those pink glittery ears! This baby rhino has subtle colors at the extremities — so cute! My favorite part has to be that psychedelic pattern on its chest. Very groovy!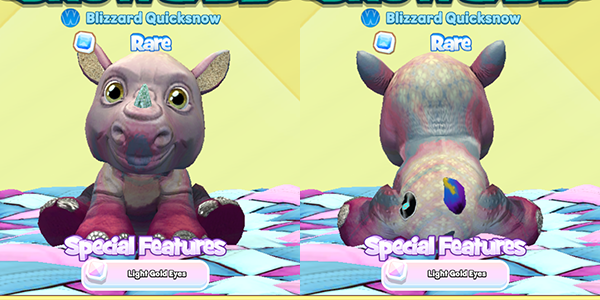 Just love the ombre coloring on this rhino baby! And just look at that subtle floral pattern on its back — such a unique looking baby.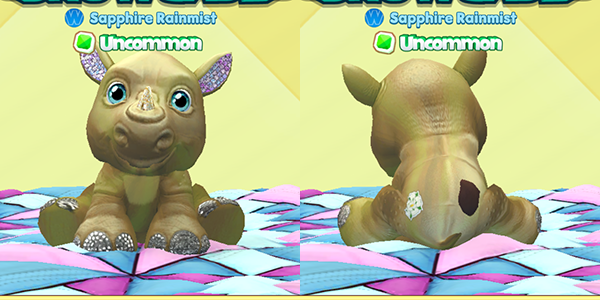 It's definitely rhino baby week! This one has some natural body coloring, but look at those ears… pink and blue! So sweet.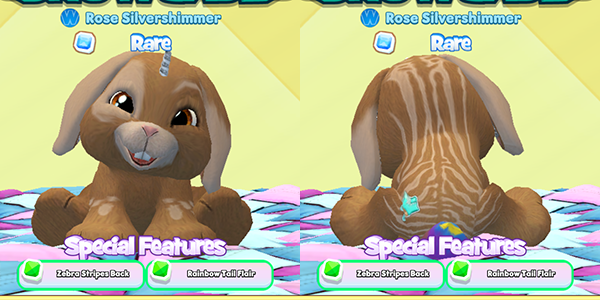 Oh, I just love this bunny. The warm chocolate colors, the beautiful pattern… and the unicorn horn! I would love to have this bunny bring me eggs!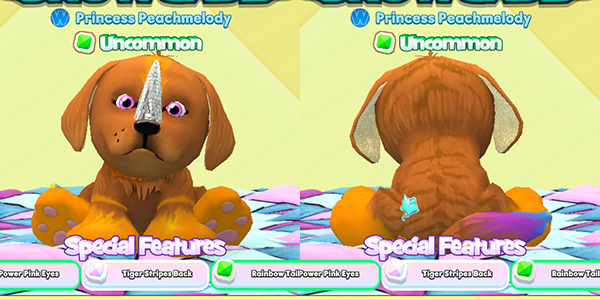 Now this is an interesting looking baby retriever! That's a great color to begin with, but look at that horn! The Disco Rhino has been making Webkinz Next a very unique place — I hope to see these babies out in the Kinzville Park so more people can enjoy their uniqueness.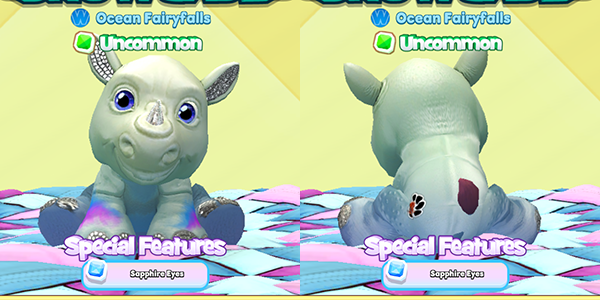 This little cutie looks more like the standard rhino, but the rainbow legs and those intense blue eyes are just gorgeous.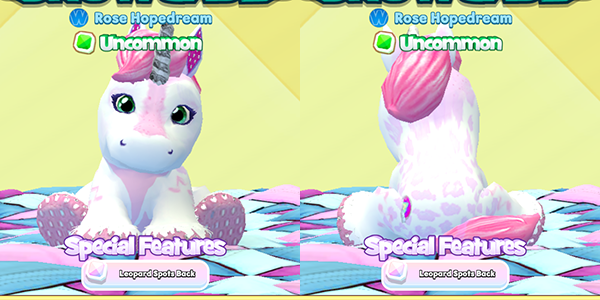 I just loved the patterning on this unicorn! Music on the front and leopard on the back — it's subtle with this color combination, but so very cute.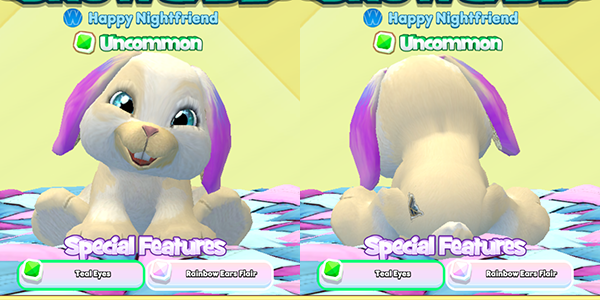 I couldn't resist the sweet rainbow ears on this bunny — so adorable!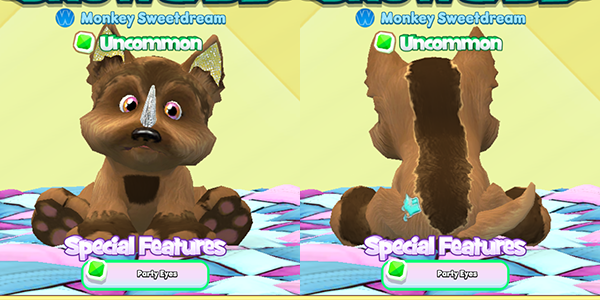 Look at this baby! I love these rhino horns, and I predict we'll be seeing a lot more of them.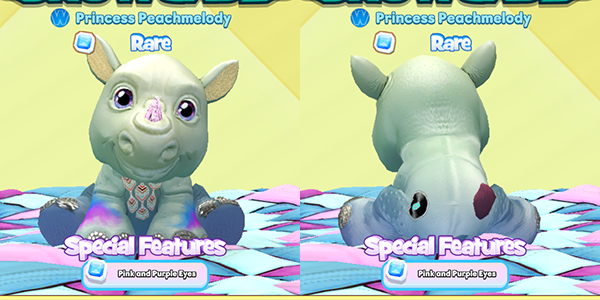 Just… LOOK at that chest pattern! And that pink horn… and those rainbow legs! Oh, I just love these rhino babies so much!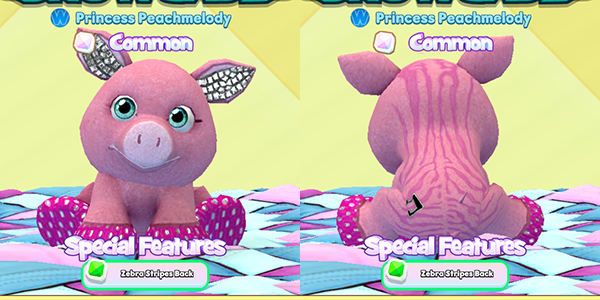 This is a great pig — the sparkling ears from a disco, the cute pink feet from a unicorn, those beautiful blue eyes. This baby may be common, but it's got a beautiful combination of traits that make it so unique.


What do you think of these beautiful babies? Head to the Adoption Center on Webkinz Next to take a peek yourself — you can see their parents, and all the different traits that each one got. You can spin them around to get a good look, too! Let me know which one is your favorite in the comments below, and be sure to submit your baby pics to the Share Center for everyone to see!


Download Webkinz Next now — available for iOS, Android and Windows 10.