Our latest Kinzville Bake Sale (Vol. 2) event runs until Saturday, May 18th! Collect Baked Goods from around Webkinz World and then combine them on a stove to make prizes for your pets!
Once again, here are the 5 Baked Goods you can collect during this event: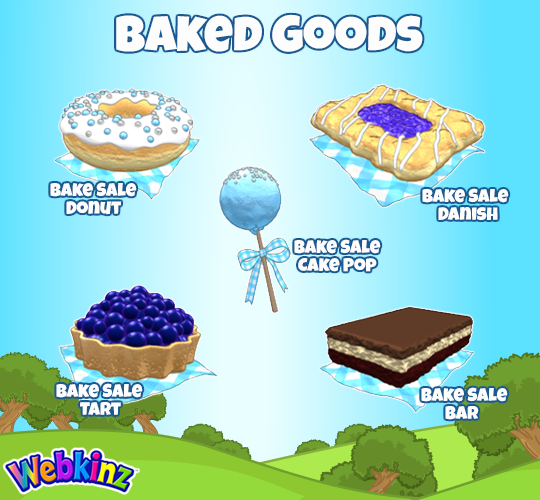 You'll find the recipes along with images of the prizes you can create in the Bake Sale Cookbook Vol. 2. If you can't find the cookbook in your pet's room or in your Dock, you can pick up another one from the Books section of the WShop.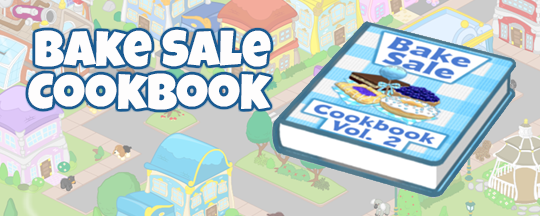 Don't forget, if you still have purple or peach-themed Baked Goods collected from other Bake Sale events, those items using the same color theme can be combined together to create prizes. You'll find the recipes for them in our other two Bake Sale Cookbooks!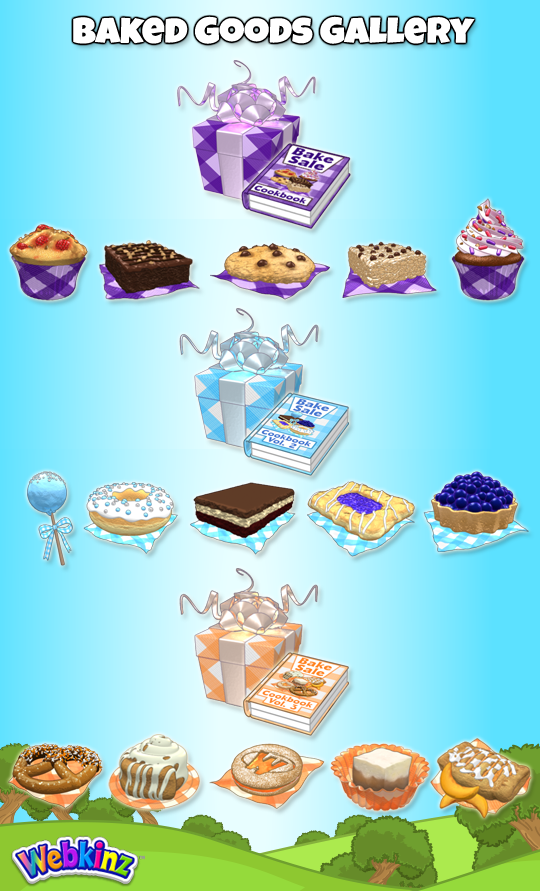 Have YOU been collecting your baked goods from Webkinz World? And what is your favorite Bake Sale recipe prize? Let us know in the comments below.