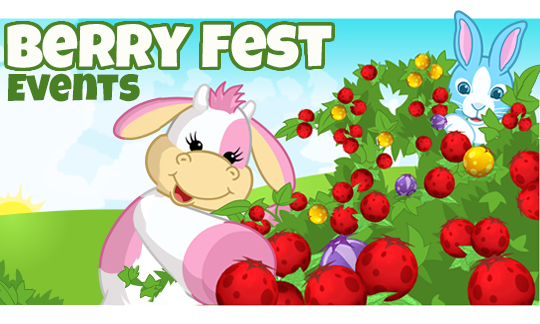 Berry Fest is back and we hope you have a blast! There are a few new things happening this year including Goo-Goo Berry and Polarberry prizes as well as a special Jumbleberry Fields Trophy Challenge!
You won't want to miss a thing… Click on a button below to learn about each event:





CLICK HERE to learn how to play Jumbleberry Fields in Webkinz World!
What is you favorite part of Berry Fest in Webkinz World? Let us know by leaving a comment below.