It's hard sometimes to beat the summer heat, but having a cool and delicious drink nearby sure does help! If you want to mix something marvelous for your pet this summer, here's how to make one of our earliest blender secret recipes: a Beach Sunrise Frappe!
Just pick up the following 3 ingredient foods from the WShop and then combine them on any blender to create this terrific tropical drink!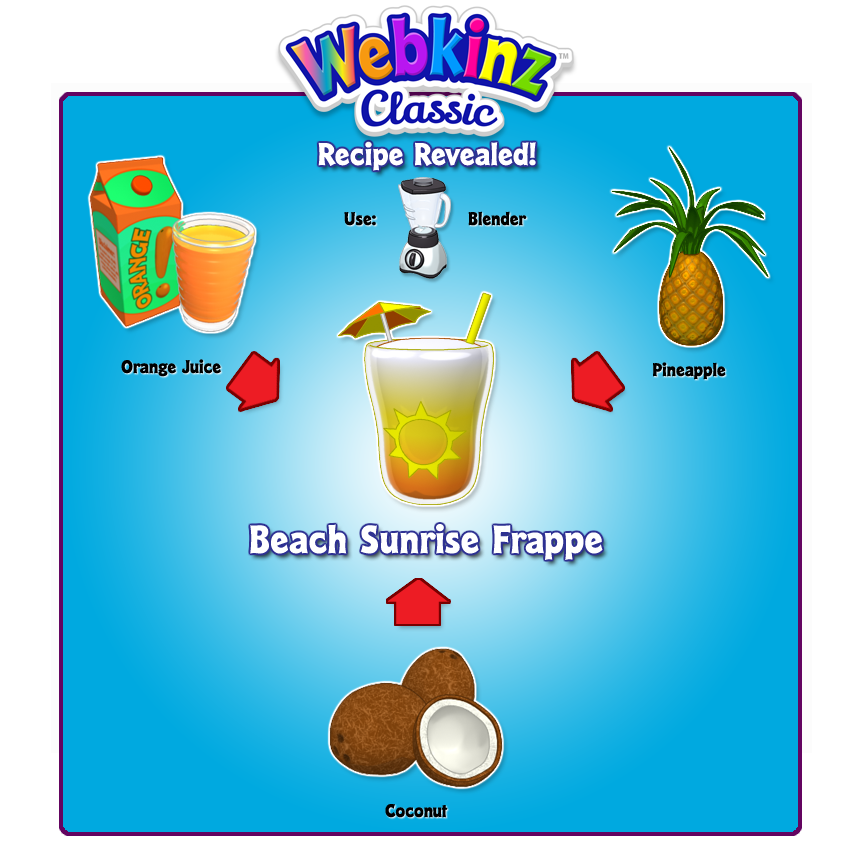 Want to know about MORE Webkinz Secret Recipes? Check out our Secret Recipe archive here!
What are some of YOUR favorite secret recipe foods? Let us know in the comments below!