Have you noticed that a new Premium theme is available in the WShop? You can pick up items from the Fiesta theme using your eStore points and create a colorful party room for your pet.
Before our 3D artists create an item to be used in Webkinz World, a concept artist will make a sketch to be used as a reference image. Here are 3 concept drawings that inspired some of the items from the Fiesta theme:
The Fiesta Bed is very colorful! The thick wooden frame is a nice touch: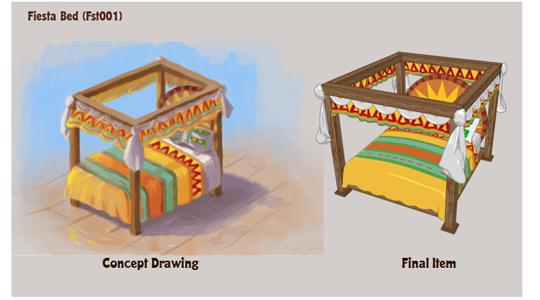 What pet wouldn't want to sit by the Fiesta Fireplace?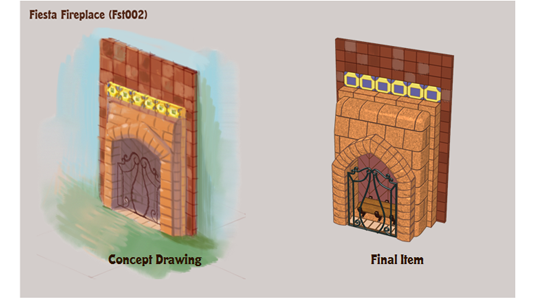 Here's a sneak peek at a piece of this theme that will be available soon… the Fiesta Bathtub! The decorative touches to some of the tiles featured on this tub are a beautiful touch: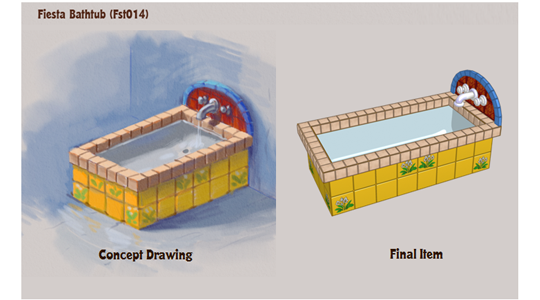 Stay tuned for more concept drawings from our talented artists…