Looking to do something special for your Webkinz pet this Valentine's Day? Try making them a lovely recipe food right in their room!
Bellatart is one beautiful-looking tart that can be made in two different ways! Since one of the ingredients is strawberries, you can use either store-bought strawberries from the WShop, or Farm Fresh Strawberries grown from the seed packets planted in your yard!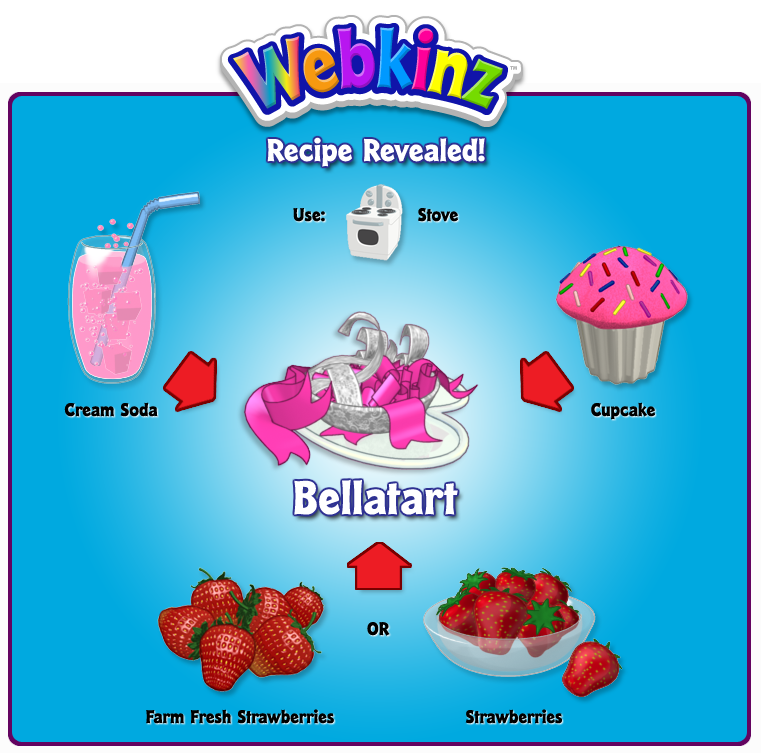 Combine these ingredients together on any regular stove and your pet will get one delightfully-delicious Valentine's Day treat!
Want to know about MORE Webkinz Secret Recipes? Check out our Secret Recipe archive here!
Have YOU tried making this Secret Recipe? Let us know in the comments below!