It's time to reveal another savory Secret Recipe! Pick up some ingredient foods and a blender from the WShop so you too can make this delicious drink for your pet!
Here are the ingredients you'll need:
Cherries
Cream Soda
Dragon Fruit
Combine these 3 ingredients together in your blender to make the very berry sparkling Berribrite Blast!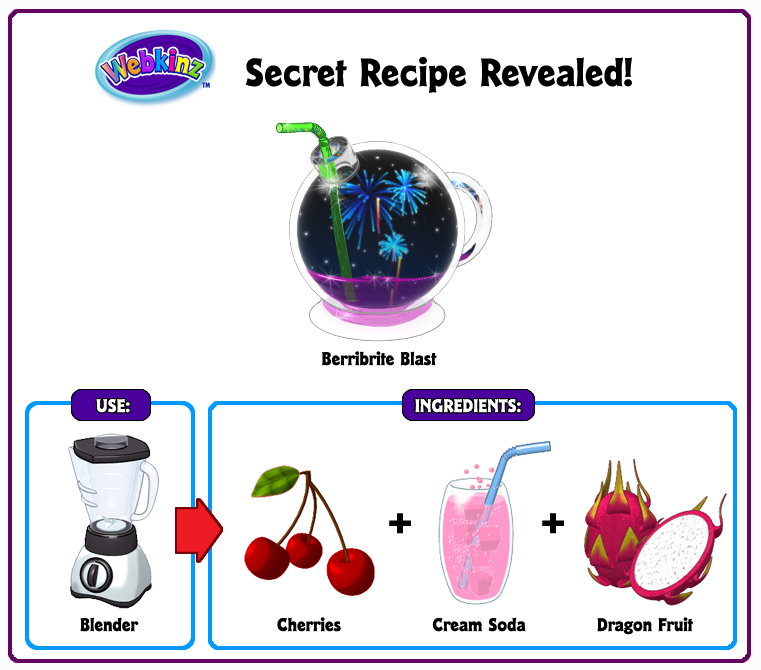 Want to know how to make other recipes in Webkinz World? Check out our Secret Recipe archive here.
How many Secret Recipes have YOU made? Let us know in the comments below!