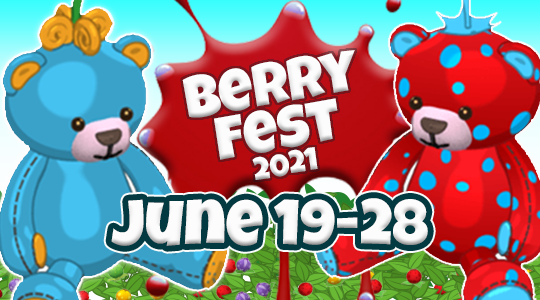 Berry Fest returns to Webkinz Classic from June 19 – 28! Every day you'll be able to click on floating Jumbleberries to earn berries from Jumbleberry Fields or rare Goo-Goo Berries or Polarberries that you can feed to your pet to win prizes! You'll also be able to spin the Wheel of Yum and collect berries from Today's Activities daily.
Every time you feed your pet a Goo-Goo Berry or Polarberry, you are guaranteed to win a prize! We have updated the prize pools from last year, so here's a look at what you can win: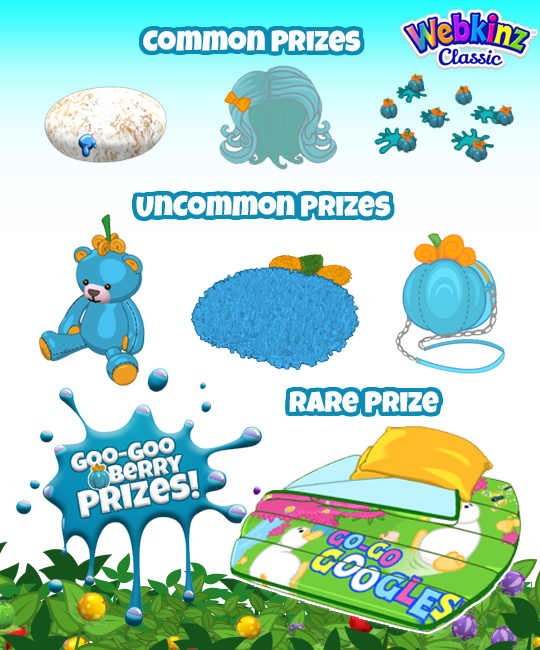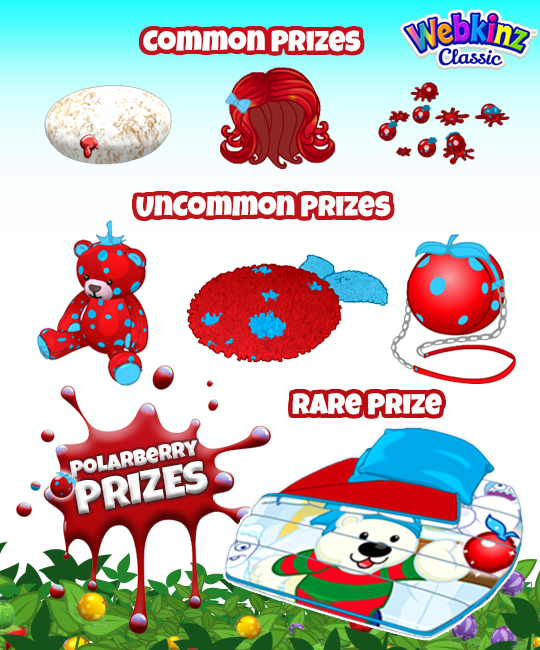 Free players can catch 5 floating berries a day, full members 7 and Deluxe Members can catch up to 9 floating berries daily. So, play every day for the chance to collect as many rare Goo-Goo Berries and Polarberries as you can!
We are also releasing a special Berry Fest Challenge during this event. Players who manage to complete this challenge by midnight, June 28 (EST), will win a Berry Fest 2021 Poster and a Polarberry and Goo-Goo Berry Bean Bag Chair: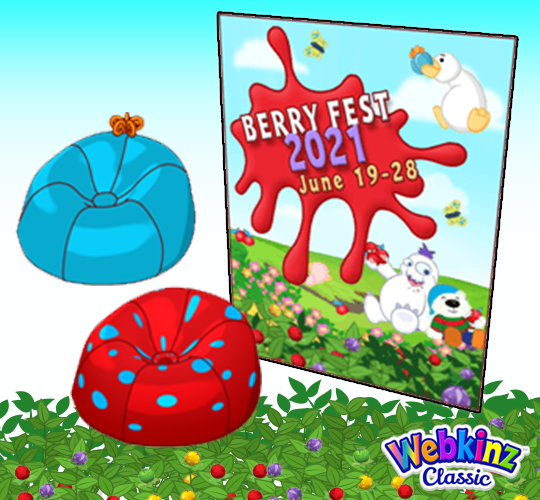 Don't leave your Berry Fest Challenge to the last minute, because you'll need to spin the Wheel of WOW three time from June 19 – 28. Here's a look at what you'll need to do in order to complete your challenge:
Earn 50 KinzCash playing Go-Go Googles at the Arcade
Earn 100 KinzCash playing Polarberry Jam at the Arcade
Spin the Wheel of WOW 3 times
The last day of Berry Fest is also Summer Sensation on Webkinz Classic, so make sure you log in to your Webkinz Classic account to get your Summer Sensation prize and spin the Super Wheel at Today's Activities.
Which Berry Fest prize are you looking forward to collecting the most? Let us know in the comment section below…