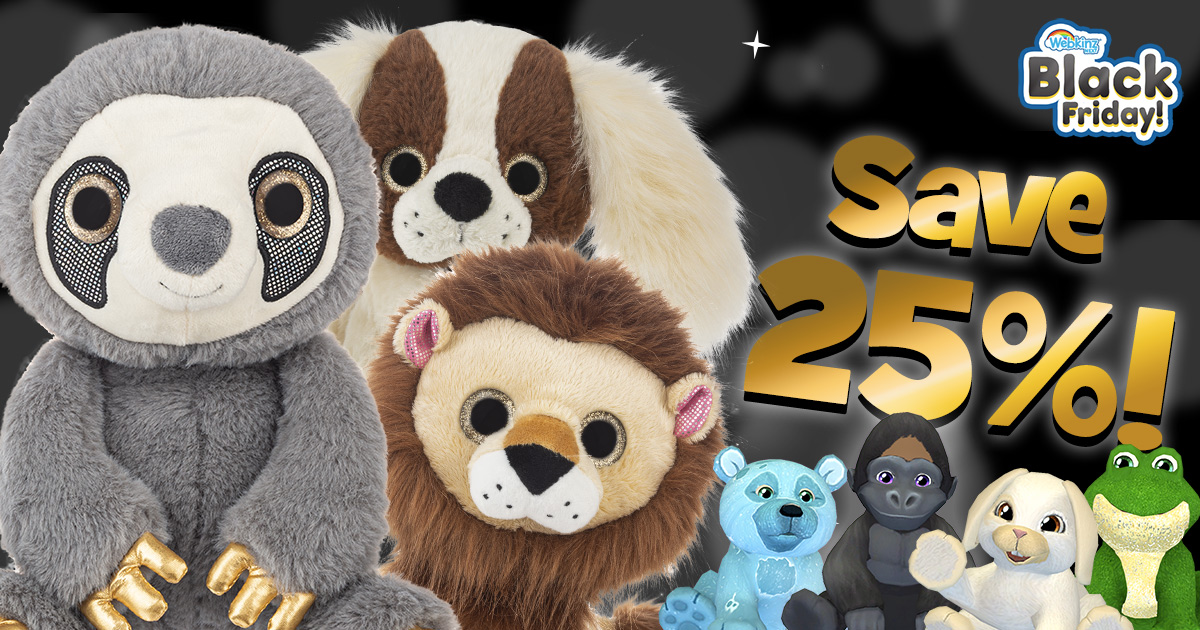 The holidays are for family, and Black Friday, November 26, 2022 is the perfect time to grow your Webkinz family, or pick up the perfect gift for someone you love who loves Webkinz!
Save on Plush
Plush Webkinz pets and virtual Webkinz Next pets are 25% off today!
Save on adorable Webkinz plush at Ganz eStore and, for our American players, at Amazon.com! Each plush Webkinz comes with two codes – one for a virtual avatar in Classic and one in Next! Plus, shipping in included in the price when you purchase plush from Ganz eStore!
Save on Plush
You'll also save 25% off the regular purchase price of our virtual Next pets today!
You can find a selection of adorable virtual pets in the Webkinz Next Adoption Center. Each pet comes with three Sparks in Webkinz Next that you can combine with your other pets' Sparks to spark cute Webkinz babies! Those babies grow into adults that have pets of their own!
Save on Plush
Add to your Webkinz family this holiday! Or make the holidays even more special for the Webkinz fan in your family with 25% off plush and virtual Next pets!
Download Webkinz Next now — available for Mac, iOS, Android and Windows 10.
Download Webkinz Next
Follow us on social media:
social media