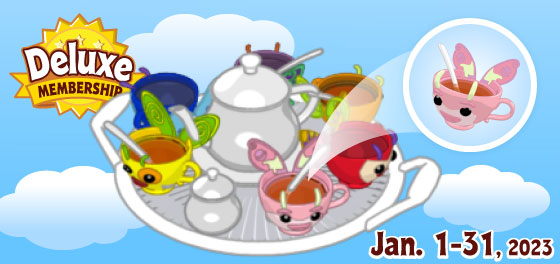 We are so excited about the release of the 2023 Super Deluxe Item, the Zumwhere Teacup Ride designed by brijaye! This amazing item turned out wonderfully! Check out Brijaye's wonderful drawing and our artist's interpretation below.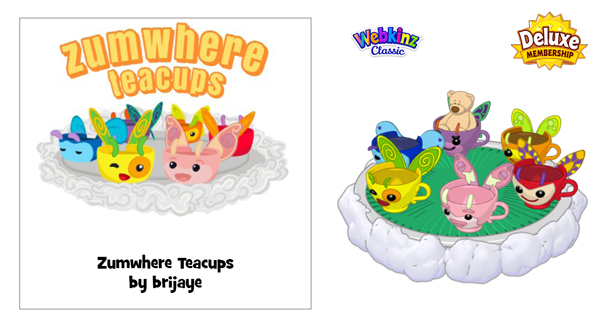 To celebrate the launch of the amazing new Super Deluxe Item, we are also offering a bonus item with the purchase of each 1 Year Deluxe Membership from January 1 to 31, 2023. This cute Zumwhere Tea Set is a dispenser based on Brijaye's concept and awards one cup of Zumwhere Tea a day!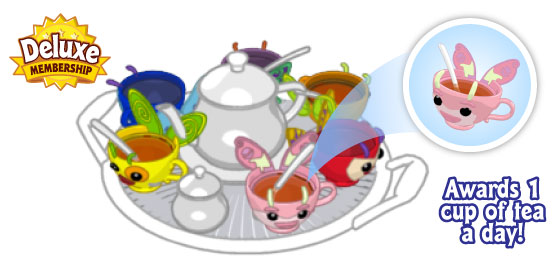 This sweet bonus item only available in January so if you want to add this cute dispenser to your Webkinz home, visit Ganz eStore to learn more!
And that's the tea!