Looking to scare up something special for your pet this Halloween? Here's how to make the spooky Super Chef secret recipe food known as Bootooyoo!
Super Chef Recipes can only be made on the Super Chef Stove found in Daisy's Diner Clubhouse room using 3 other recipe foods as ingredients!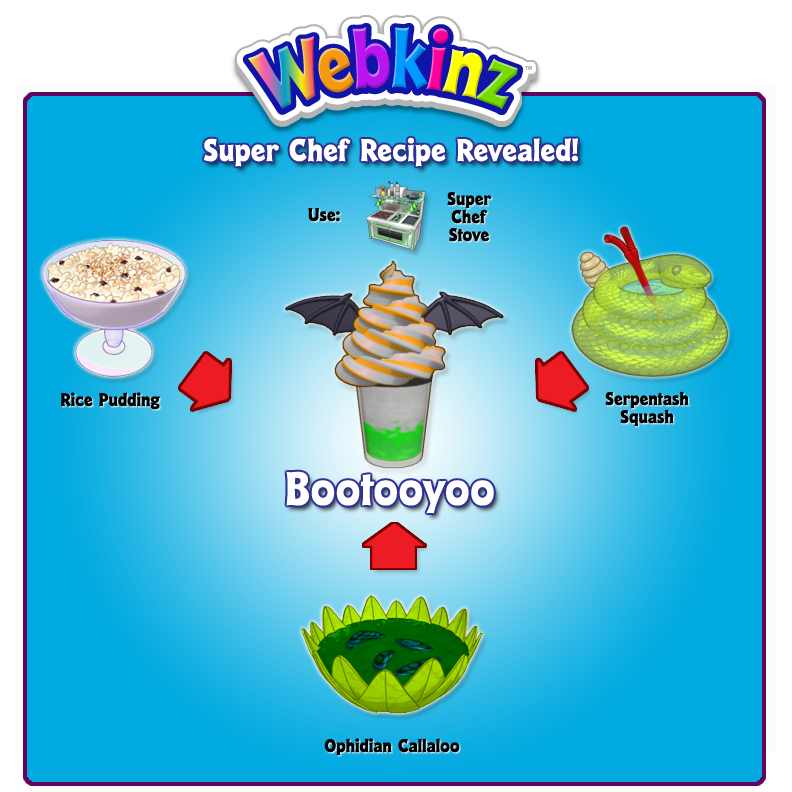 Want to know MORE Secret Recipes? Check out our Secret Recipe Archive here!
What are some of YOUR favorite Halloween treats? Let us know in the comments below!