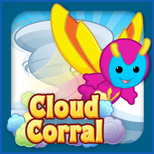 We have great newz!
Have you played the newest iPhone app? Cloud Corral is an exciting new game where you'll need ample wit and skill in order to defeat Nafaria and clear all of the clouds! There will be many more obstacles and the only way to triumph is to play!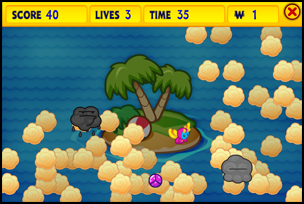 Don't forget that playing the full version of Cloud Corral will help you earn Kinz Cash! You'll be able to earn anywhere with Cloud Corral's mobile bank system, where you can transfer KinzCash to your Webkinz World account that you earn by playing on your mobile device!
Cloud Corral is compatible with iPhone, iPod touch and iPad.