Author Archives: cameronm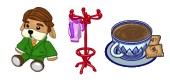 3 NEW prizes have arrived in Webkinz World: the Coat Rack, Morning Tea and the Fred Rover Plushy! Read more →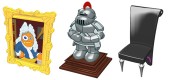 Win Webkinz prizes on Halloween Day! Log in to Webkinz on October 31st to spin the Super Wheel! All players will have a chance at one spin on the wheel to win one of these spooktacular prizes! 750 KinzCash 500 KinzCash Rickety Haunted Cottage Kit Haunted Toilet Neo Gothic Dining Chair Knight of the Round Armor Haunted Painting Antique Wishing Well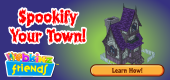 Want to win a Rickety Haunted Cottage Building Kit? It's easy! Play the Webkinz Friends Halloween Challenge! Read more →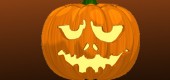 Halloween is on its way to Webkinz World! Celebrate the spookiest time of year with these super-fun, super bone-chilling events! Read more →
Legendary Pokémon White Kyurem™ is both Dragon and Ice-type Pokémon. Read more →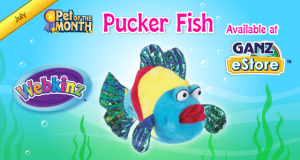 The Puckerfish is the pet of the Month for July!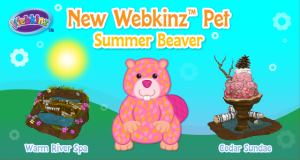 The Summer Beaver is one pet that loves to relax! They really enjoy resting in their Warm River Spa while still keeping their cool with a delicious dessert like a Cedar Sundae!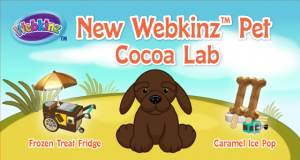 The Cocoa Lab loves to eat, especially when it involves a frozen treat! Fortunately they can keep all of their favorites in the Frozen Treat Fridge, although the one that's always at the top of their list is the creamy-tasting Caramel Ice Pop!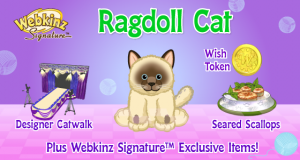 The Signature Ragdoll Cat just loves to show off their fabulous fashion sense! It just so happens they have the perfect platform with a Designer Catwalk where they can strut their stuff.  And when it's meal time they are quite particular about only being served their favorite food, Seared Scallops!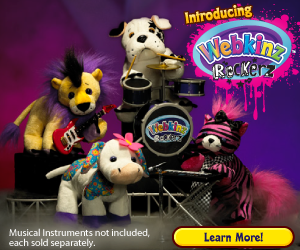 There are four fantastic new Webkinz Rockerz plush pets available now! Read more →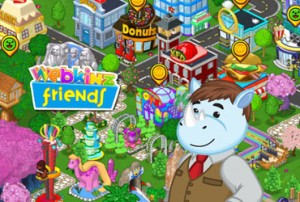 Learn how to get a happiness bonus in Webkinz Friends! Read more →