If your pet has developed a taste for milkshakes during the Wacky Zingoz Celebration, here's how to make another type of shake that's sweet to sip: the Cara-Milkshake!
Just pick up the following 3 ingredients from the WShop and combine them together in any blender to create this sensational shake!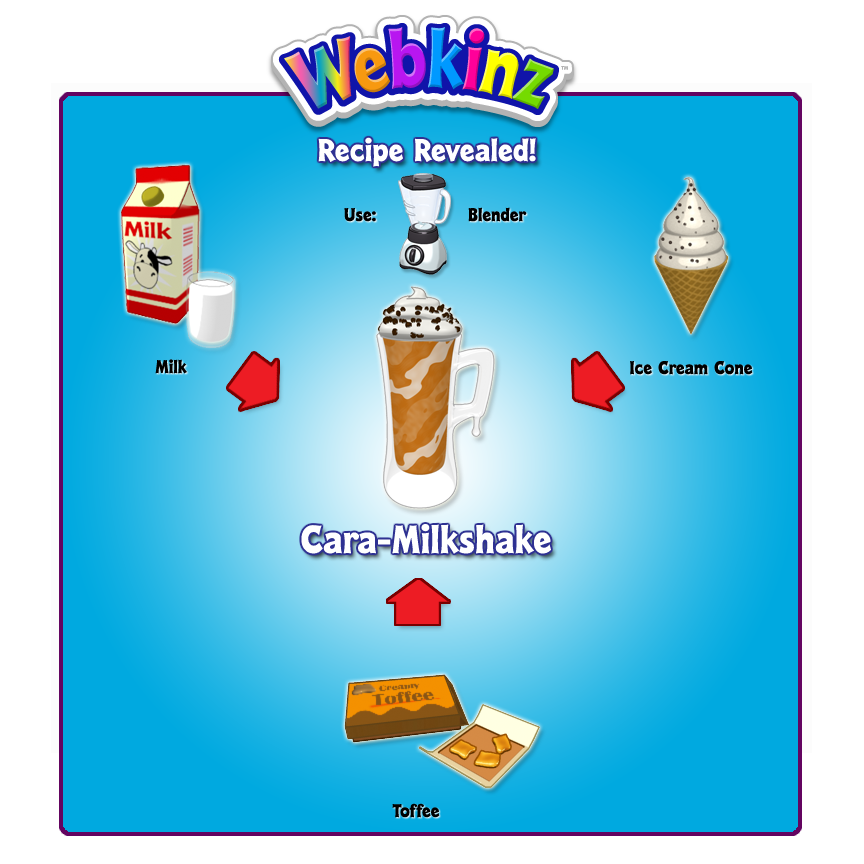 Feeding this to your pet won't award a prize the way that the Wacky Milkshake does, but they'll still think it tastes pretty sweet!
Want to know MORE Secret Recipes? Check out our Secret Recipe Archive here!
What is YOUR favorite milkshake flavor? Let us know in the comments below!