As part of our ongoing efforts to convert the web version of Webkinz.com over to our Webkinz mobile app, we are also taking the opportunity to refresh some of the older graphics.
Our latest update has arrived in the Webkinz Arcade with a fresh NEW look for the classic Cash Cow game!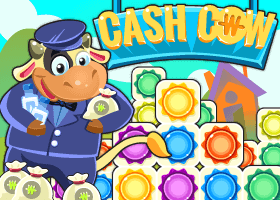 The new version works just like the old one—click on groups of colored bottles to clear them and earn KinzCash for you and Mr. Moo!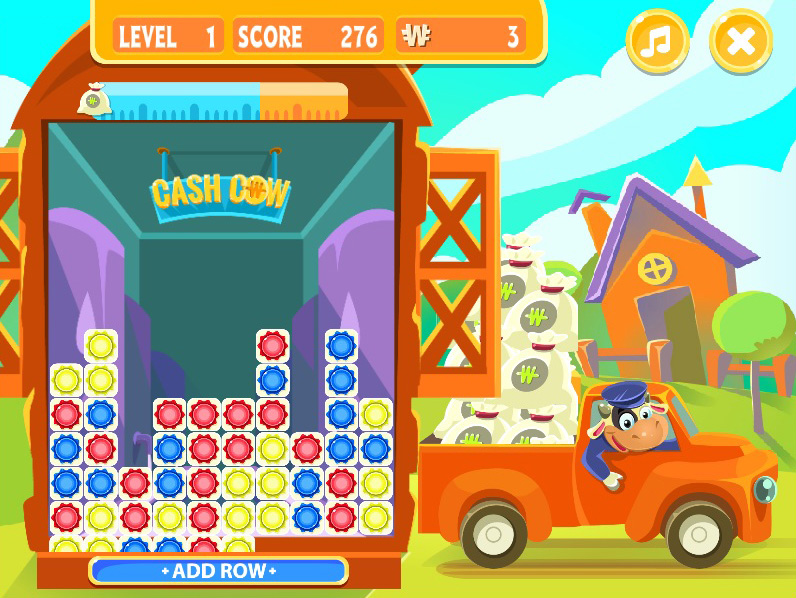 Click on a group of 10 orange bottles or more to win the Cash Cow Trophy!

This new version of Cash Cow will be coming very soon to the arcade on the Webkinz mobile app (available to download FREE at the Google Play Store or the Apple App Store)! Stay tuned to Webkinz Newz for all the latest updates!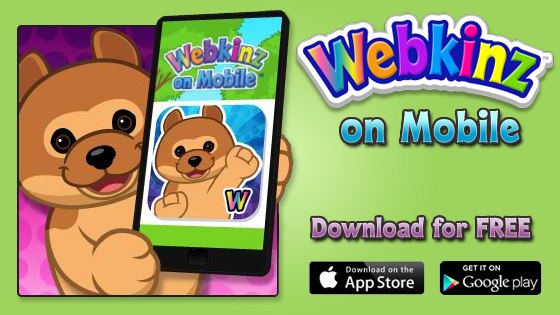 Still want to play the old version of Cash Cow? You still can in the Tournament Arena!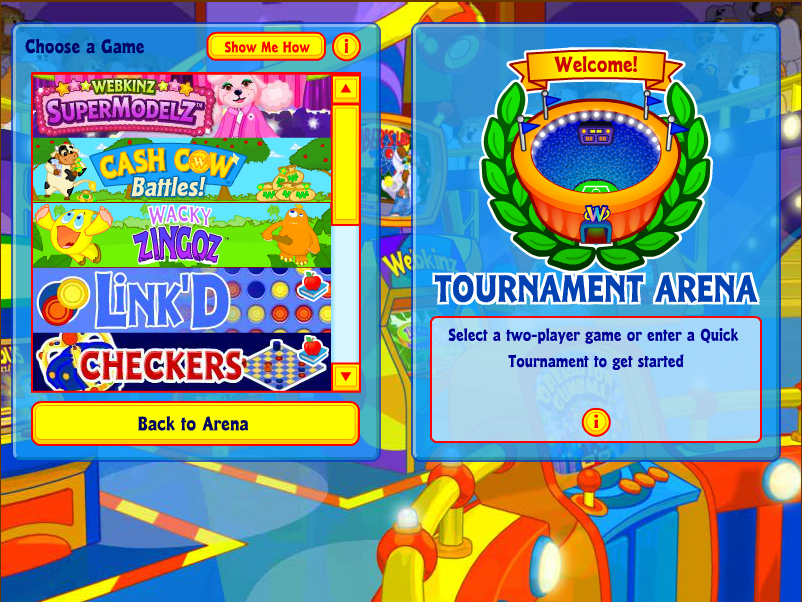 You can play Cash Cow Battles in both the Two-Player Games and Quick Tournaments section—a great way to earn some extra KinzCash!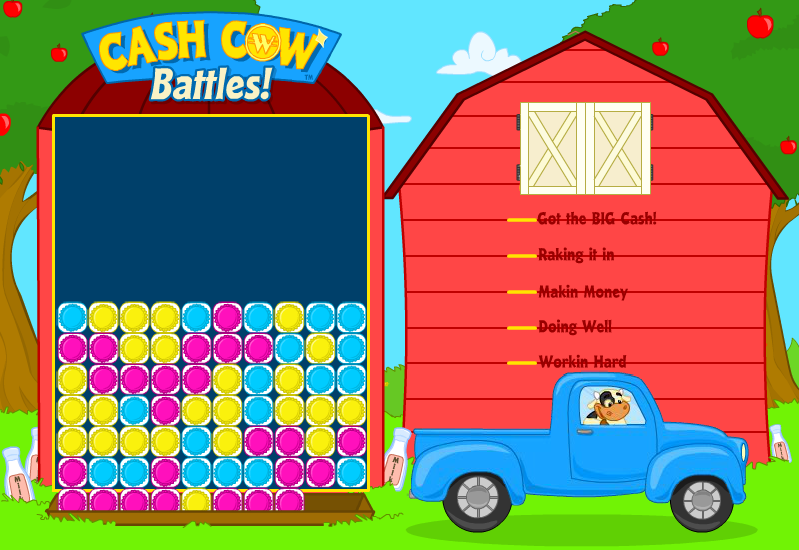 What do YOU think of the NEW look for Cash Cow? Let us know in the comments below.