Hey Webkinz Players! Ever wanted to try Amazing World? There's never been a better time than now!
Vexa on Map!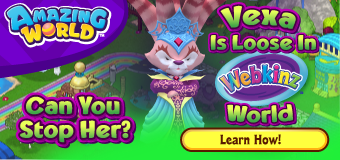 You may have noticed that Vexa, Queen of the Nix, is loose in Webkinz World! Clicking on her will open a Watch & Win where you can win 250KC each day!
Learn more about why Vexa is in Webkinz World!
Linked Accounts/Airship in Room!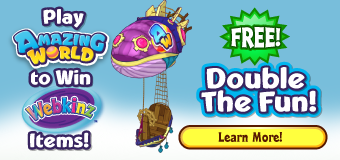 Starting a new Amazing World account will allow you to unlock prizes for your Webkinz account. Each time you reach a certain XP level in Amazing World (5, 10, 15, and 20), you will win prizes!
Learn how to link your accounts and see the prizes!
So Many Ways to Play!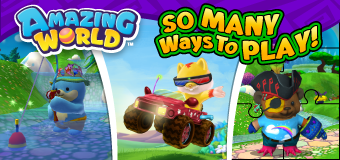 You won't believe how many awesome ways there are to play in Amazing World! You can fish, dress up, drive, decorate, and even team up with friends!
Learn more about all the different ways to play in Amazing World! 
Zings In Space!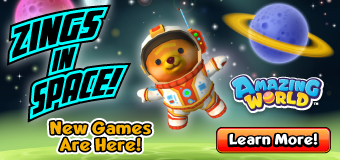 Amazing World's Cosmo is a Zing from another planet! He has an urgent mission and needs your help!
Learn more about blasting off into space in Amazing World!
Become a Member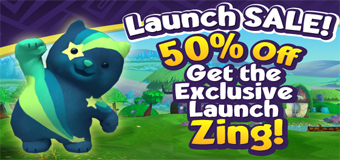 For a limited time only, you will be able to get 50% off an Amazing World Membership- plus a special bonus!
Becoming a Member in Amazing World unlocks all of the game content. Don't miss out on taking your Amazing World experience to the next level!
Learn more about how to become a Member in Amazing World for 50% off!
Still thinking about taking the Airship to Spring Bay?! Why not try out Amazing World for free!