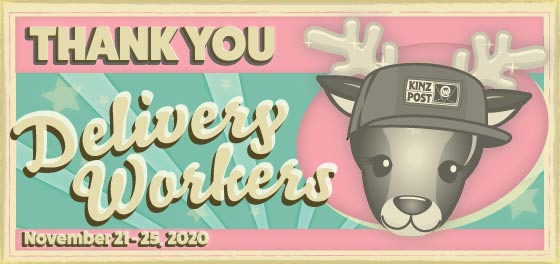 We depend on the postal and delivery workers who keep goods moving! There are always important packages and mail that need to be delivered and a delivery worker's job is never done. Let's show our thanks to all of those who help deliver our packages on time! From November 21 to 25, complete another challenge in Webkinz World!
Log into your Webkinz account and look for the challenge icon on the left side of your screen. If you complete the challenge you'll win a Pink Scrubs Pants and a wCares Balloons!
Your next challenge starts on November 26!