Update: We did it!!! The video got over 10,000 views! Great work, everyone!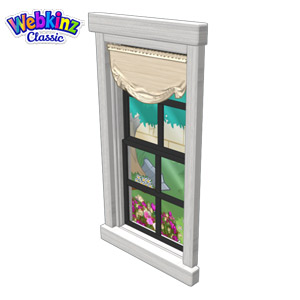 Here is your code for a New View Window:
W249-4VJ4-9FUH-GECE
Enter this code in the Code Shop which can be accessed under the Things To Do menu when you log into Webkinz Classic. It expires at midnight EST April 30, 2021.
Webkinz Classic Desktop App
URGENT! We want to make sure everyone knows that you MUST download the Webkinz Classic Desktop App in order to keep playing in 2021! 
To help spread the word we are challenging the Webkinz community to watch the above video 10,000 times before December 31, 2020. If you complete the challenge, we'll give away a FREE code for a New View Window!
PLUS the video includes a FREE code for a Computer Desk! That's two free Webkinz Classic codes if the Webkinz community completes the challenge!
You don't even have to wait until December 31 to get your extra prize. As soon as you reach the goal we'll post the code! So get watching!
And don't worry if you haven't downloaded the app by the end of the year! You can download it any time. We just want to make sure you don't miss a single day of play!
Codes expire at midnight EST April 30, 2021.