Cinnamon Hamster will be giving out 1 chocolate per day in the Kinzville Park starting TOMORROW— Wednesday, February 7th and continuing until Wednesday, February 14th! Once you've collected all 6 chocolates, you'll win the grand prize: a Sweetheart Bookshelf!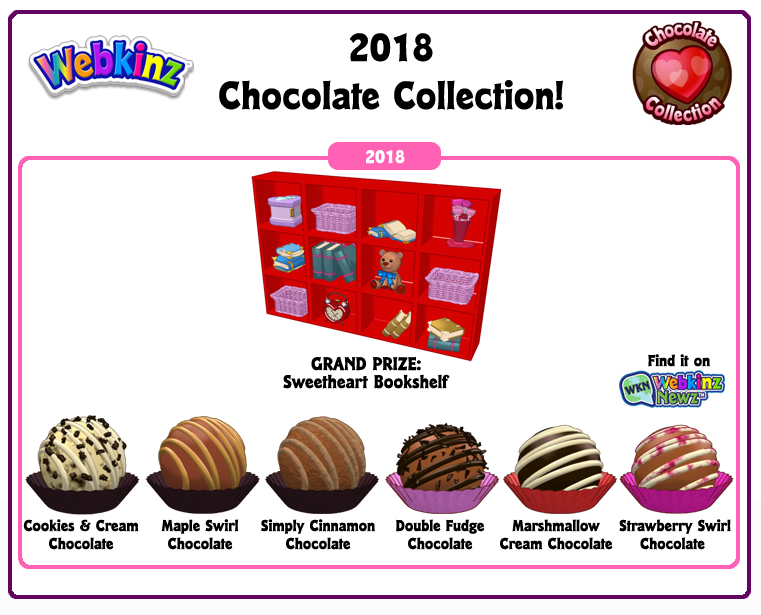 Don't forget that the Strawberry Swirl Chocolate can only be collected right here on Webkinz Newz. Drop by during the event and watch for it to float across your screen!
If you miss out on collecting the free chocolates, you still have until Wednesday, February 28th to collect the chocolates using eStore Points.
Want a preview? Cinnamon's chocolate stand is in the Kinzville Park right now!
Here's a look back at the chocolates and prizes from previous years: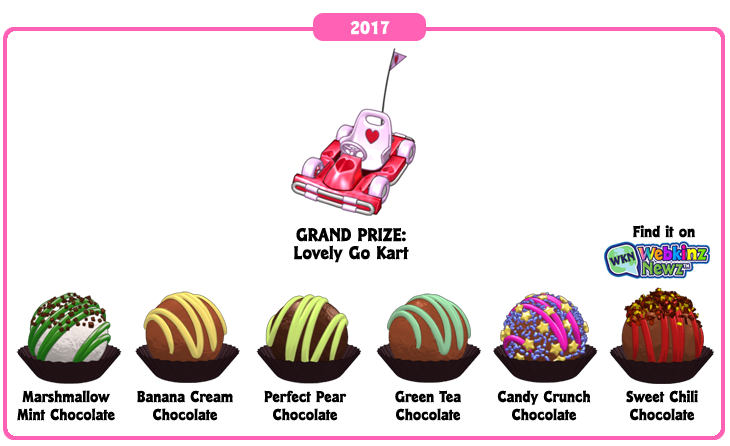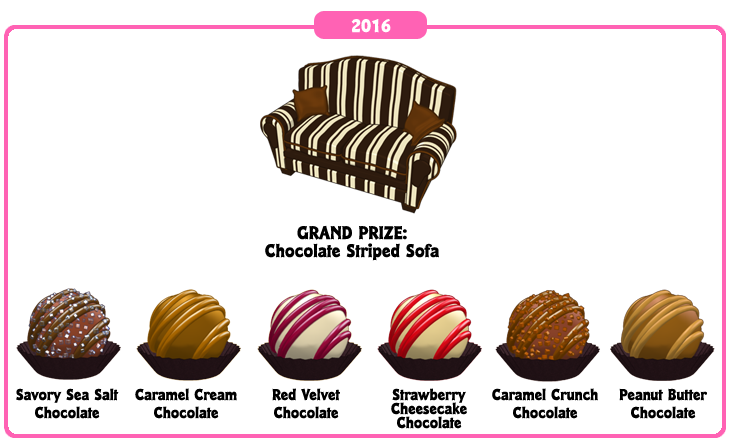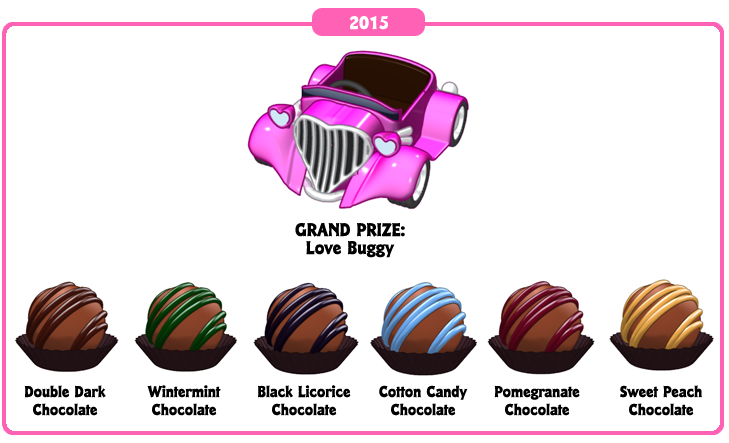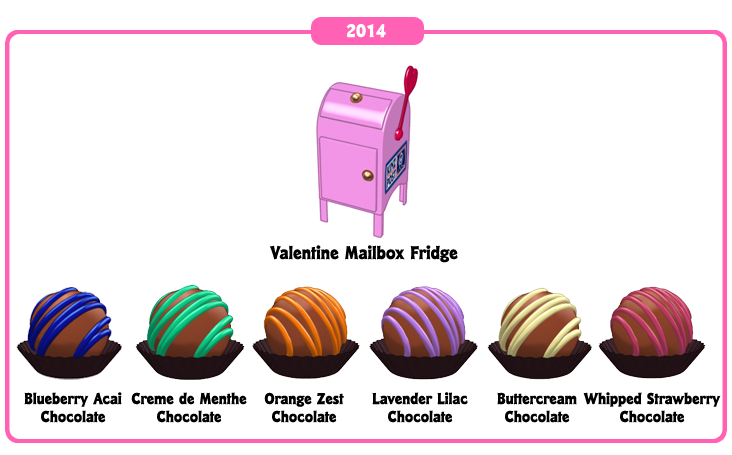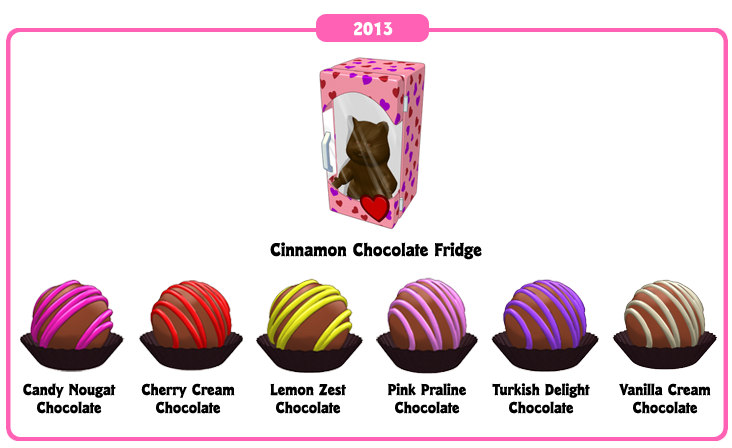 What do you think of this year's chocolates and grand prize? Let us know in the comments below.
PLEASE NOTE: This is an "Ads On" event which means that you must have our ads turned on to meet the mayor in the park. CLICK HERE to learn more about how to turn our ads back on if you are using an Ad Blocker.