Are you working on your One World, Two Games Challenge? Or, have your purchased a Crafting Table from the Webkinz Next W-Shop and are trying to complete a crafting project? In any case, collecting from the Material Vending Machine daily, will help you finish your projects faster!
The vending machine is located in front of the Curio Shop, near the opening to the Curio Shop mines.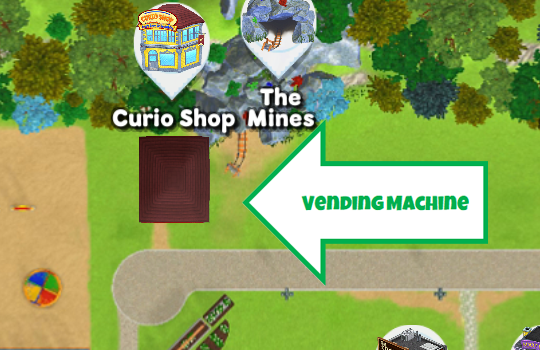 When you click on the machine, a free Material Pick Pack will be added to your dock. Remember, you can collect a Material Pick Pack every day by clicking on the vending machine.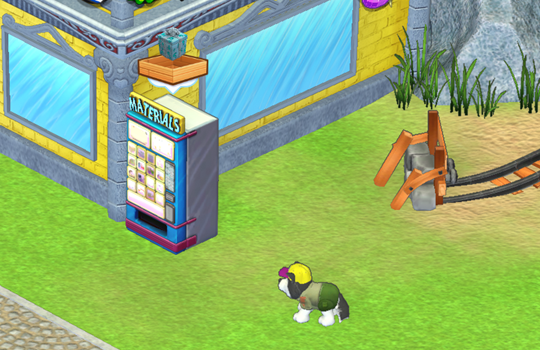 Drag the pick pack in to your room and click on it to open it!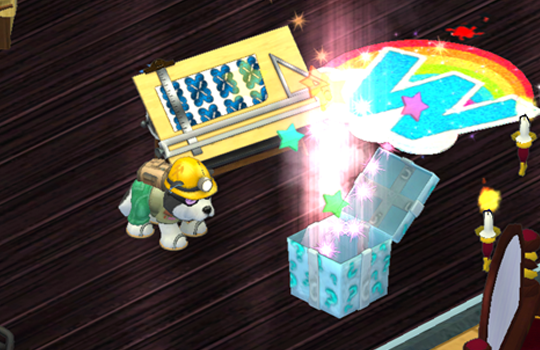 When you open your Material Pick Pack, you'll be able to choose any material you'd like to use towards a crafting project.
Click on the type of material you'd like, then click the Claim button and three of them will be added to your dock.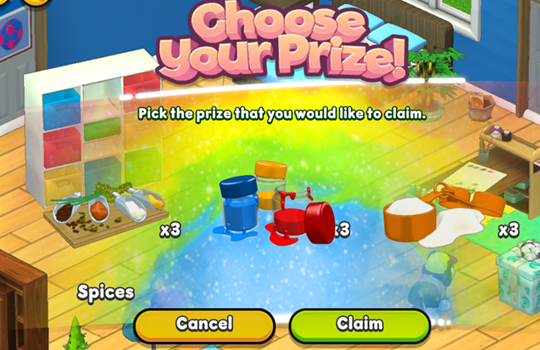 You also have the chance to win Crafting Bags on the Wheel of Wow. Drag a Crafting Bag in to your room to open it and see what you've won!
New to crafting? Watch a short tutorial video to learn how to make thigs your pets will love on a Crafting Table:
What has been your favorite thing to make on a Crafting Table so far? Let us know in the comment section below…