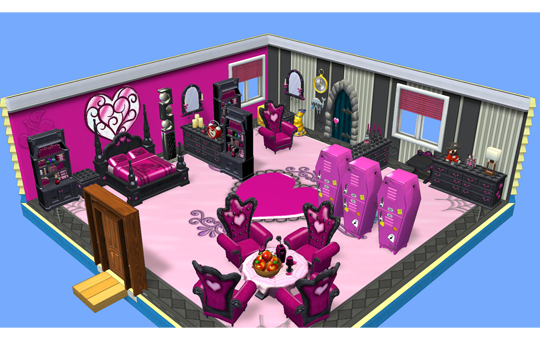 The Glampire room theme is currently available at the WShop on Webkinz Next, and soon you'll be able to send items from the theme to your Webkinz Classic account! You must have a linked account to send items from Webkinz Next, but setting one up is easy! Download the Webkinz Next app, and use your Webkinz Classic username and password to start an account. When you're done, both accounts will be linked!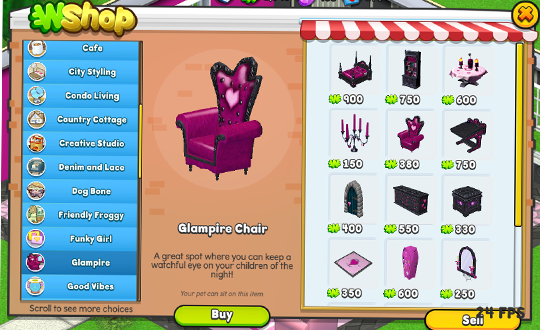 The Glampire theme is available for KinzCash at the WShop on Webkinz Next. Look in the Room Themes section of the Shop to find it.
Play games at the Arcade and complete your challenges to earn KinzCash that you can use to buy items from the Glampire room theme. This theme will only be available until Halloween, so make sure you pick it up before it's removed from the shop.
When the new feature is released, click on the Moving Truck icon in the bottom right corner of your Webkinz Next dock to send items back to your Webkinz Classic account. Remember, your Webkinz Next and Webkinz Classic accounts must be linked in order to use this new feature.

Once you send an item back to your Webkinz Classic account, it will be immediately added to your dock, and you'll receive a notification in your Message Center that your item has arrived!
What's your favorite way to earn KinzCash on Webkinz Next? Let us know in the comment section below…
Download Webkinz Next now — available for iOS, Android and Windows 10.