There's a new community challenge on Webkinz Next! We're getting closer and closer to the completed Baby Park. The next addition is the Ball Pool!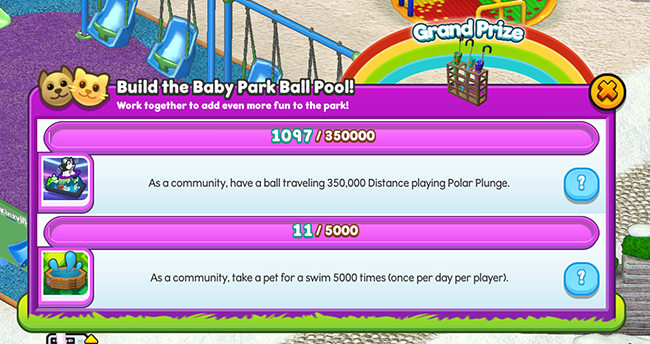 Not only will participating and completing the challenge add the Ball Pool to the Baby Park, you'll also receive the Grand Prize: a Spring Umbrella Stand!




You must participate in order to receive the grand prize, but all babies will get to play in the Ball Pool once it's been added to the Baby Park.


Download Webkinz Next now — available for iOS, Android and Windows 10.