Take a deep dive into crafting something special for your pet to eat this summer season! If they're a fan of seafood, then this open bagel sandwich is sure to hit the spot. The Deep Sea Barnacle Bagel is one of our earliest secret recipes, and now we're revealing it for everyone to enjoy!
Just pick up the following three ingredient foods from the WShop and then combine them on any sandwich maker to create this sensational seafood sandwich!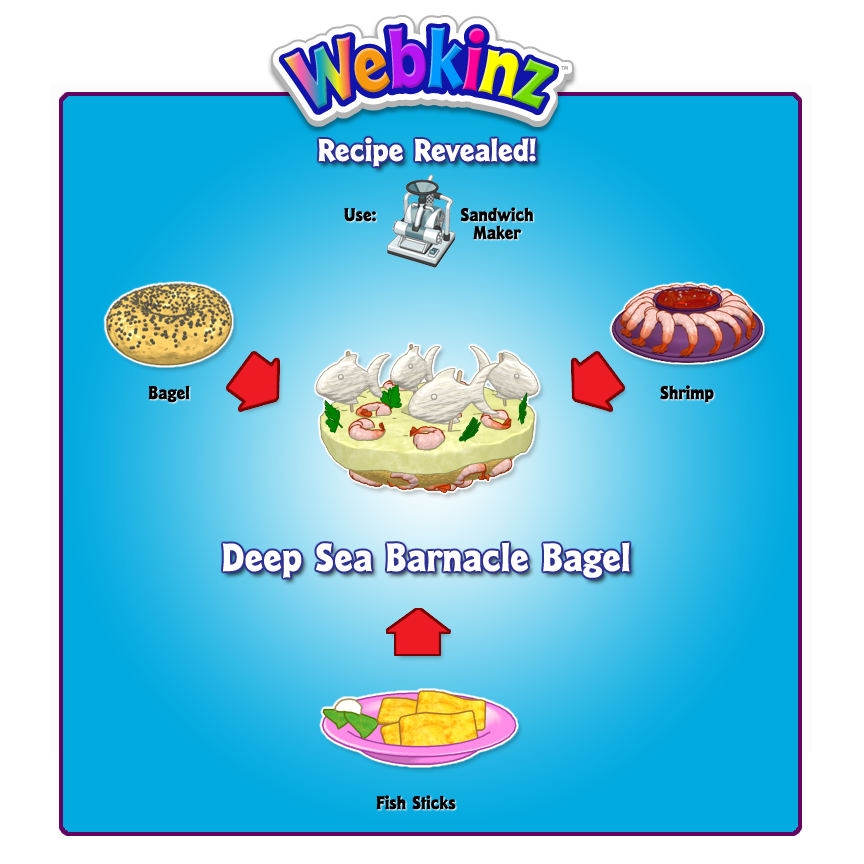 Want to know MORE Secret Recipes? Check out our Secret Recipe Archive here!
What are some of YOUR favorite secret recipe foods? Let us know in the comments below!