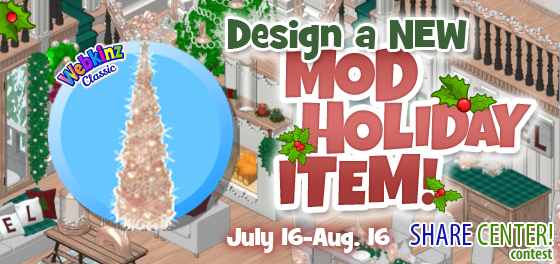 To help celebrate Ganz eStore's Christmas in July, we are inviting you to submit your idea for a new Mod Holiday Item! This December we will be adding three festive new items to add to last year's holiday theme designed by player Resonatingthunder!
Between July 16 and August 16, submit your own design for an item to add to the theme and, if yours gets chosen by the Webkinz team, your design will be turned into a virtual item in Webkinz Classic and added to the Mod Holiday Theme!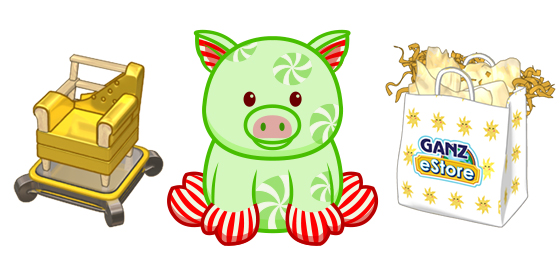 The three winners will receive an item design trophy, a virtual Minty Pig and a 2021 Summer Super Mystery Bag.
Entries will be judged for their originality, creativity and suitability for Webkinz World.
To get your creative juices flowing, here are the existing Mod Holiday items.
It's easy to participate! Just follow these easy steps:
Draw your item. If your item has moving parts that need explaining,
please label them so we know how it works.
Scan or photograph your drawing.
Upload it to the Mod Holiday Item Gallery on the on the
GanzWorld Share Center any time between July 16 and August 16!
Remember, you can enter as many designs as you want – the more submissions the merrier, but there is a limit of one prize per person.
Contestants HAVE to upload their work to the Mod Holiday Item Gallery on the GanzWorld Share Center.
You can use any kind of art supplies that you want! Want to use markers, pencil crayons, crayons, it doesn't matter – this contest's creativity Level? Unlimited! While you can use computer programs like Illustrator, Paint or Photoshop, entries must be freehand and not include images or patterns cut and pasted from other sources.
We can't accept submissions with company logos, or sports team emblems.
Please make sure you save your images as a jpg, gif, or png.
So sharpen your pencils, equip your imaginations, and get drawing!
See full contest rules.