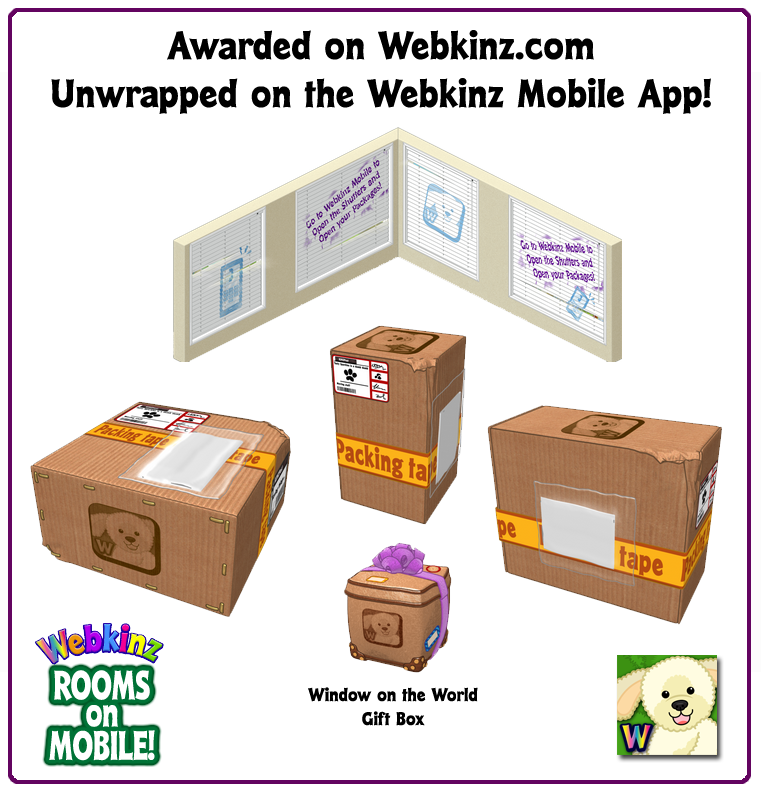 To celebrate the release of pet rooms on mobile, we're giving away some fun new prizes with a mobile twist!
Log in to Webkinz.com any time between November 20th and December 20th to receive your Window on the World Gift Box. Inside you'll find 4 wrapped items that you can drag into your pet's room. Then, log into your account using the Webkinz mobile app on your Android or Apple device and visit your pet's room. Your new prizes will appear unwrapped and revealed!
Want to know more? Check out this video:
Don't have the Webkinz mobile app yet? Visit the Google Play or Apple App Store to download it!



For your security, please remember never to share your account login information with anyone (other than your parents).
What do YOU think is inside the boxes? Let us know in the comments below.