There are only a few days left to tell SantaKinz what you would like for Christmas. You can meet SantaKinz in the SantaKinz Clubhouse room.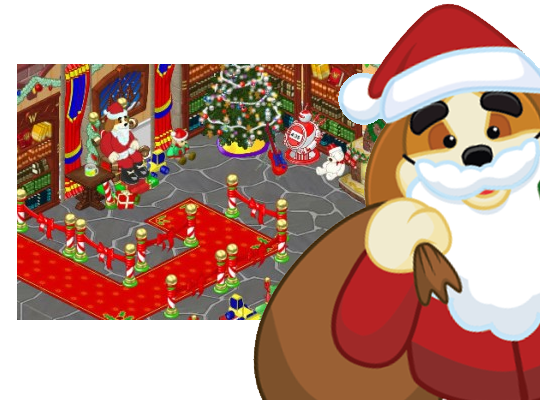 When you click on SantaKinz, you'll be able to sit on his lap and choose one of three holiday gifts.
Here's a look at this year's choices: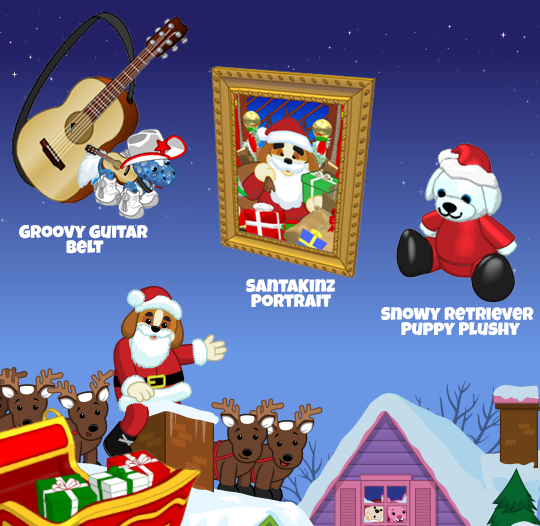 You must log into Webkinz World on December 25th to get your gift. It will be inside your 2019 Christmas Gift Box which is automatically added to your Dock when you log in on Christmas Day.
If you can't wait until Christmas to get your gift, you can always buy this year's gifts directly from SantaKinz, with eStore points, once you have chosen your free gift. If you buy them from SantaKinz, they will be added to your Dock right away.
What gift will you be getting from SantaKinz on Christmas morning? Let us know by leaving a comment in the section below…