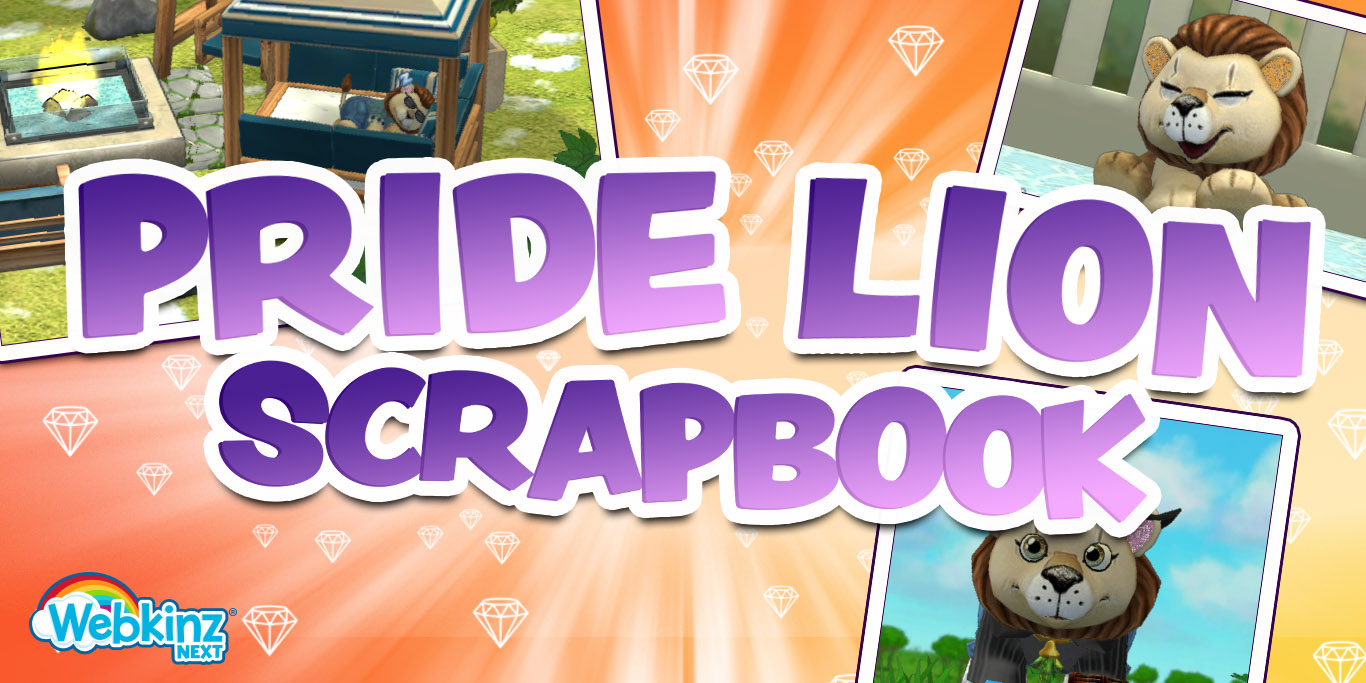 I'm super proud of my Webkinz Next Pride Lion, Ben. He's a royal delight! Check out some of the brilliant ways he's made himself comfortable in my Webkinz Next home.
Lazing in the Luxurious Wild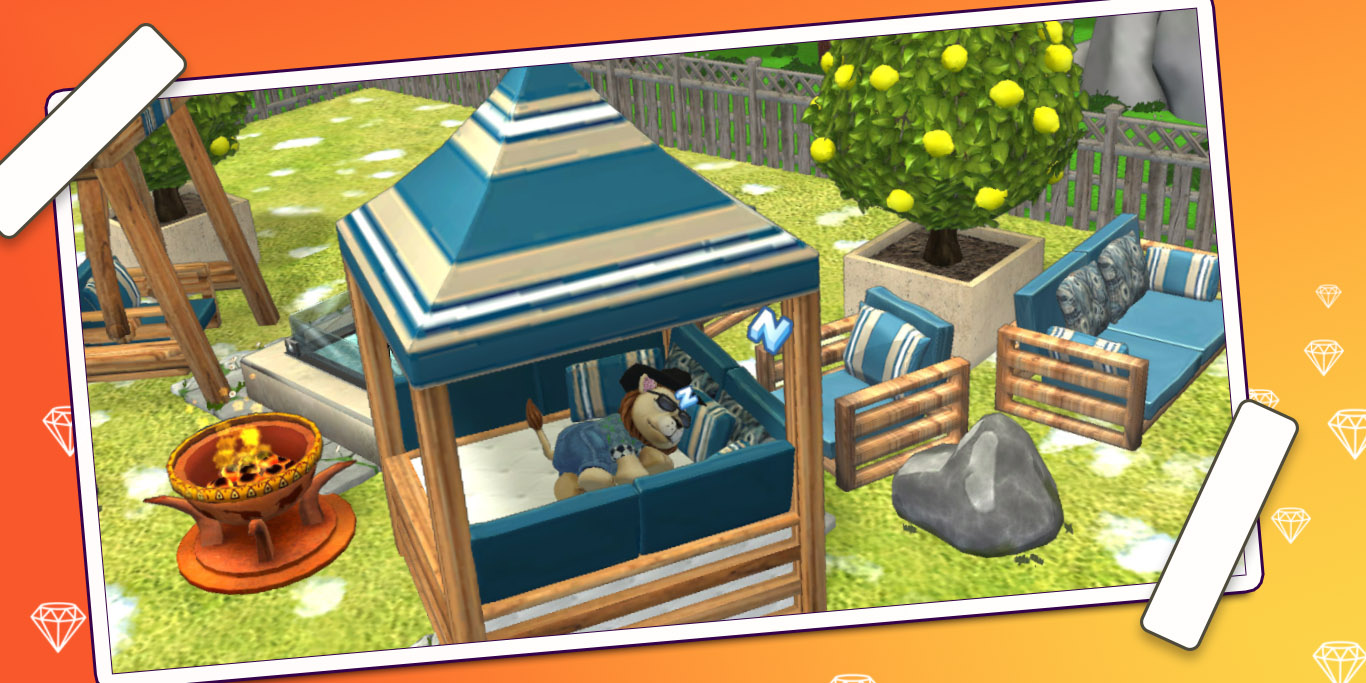 Every lion needs a den and Ben's den is built for luxury lion living. The Summer Teak Cabana Bed is the ultimate nap spot for my kingly pet and, of course, his African Fire Pit keeps him comfortable all night long.
Stampede Training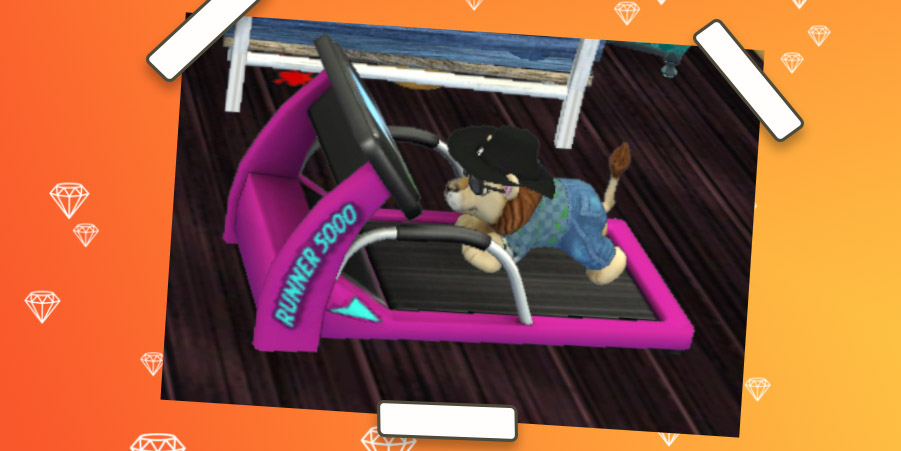 Of course, our Kinzville property is tiny compared to the wild, so Ben was thrilled when he discovered the treadmill. Life would be a roaring bore if he didn't challenge himself to be the fastest cat in our family.
Farmer King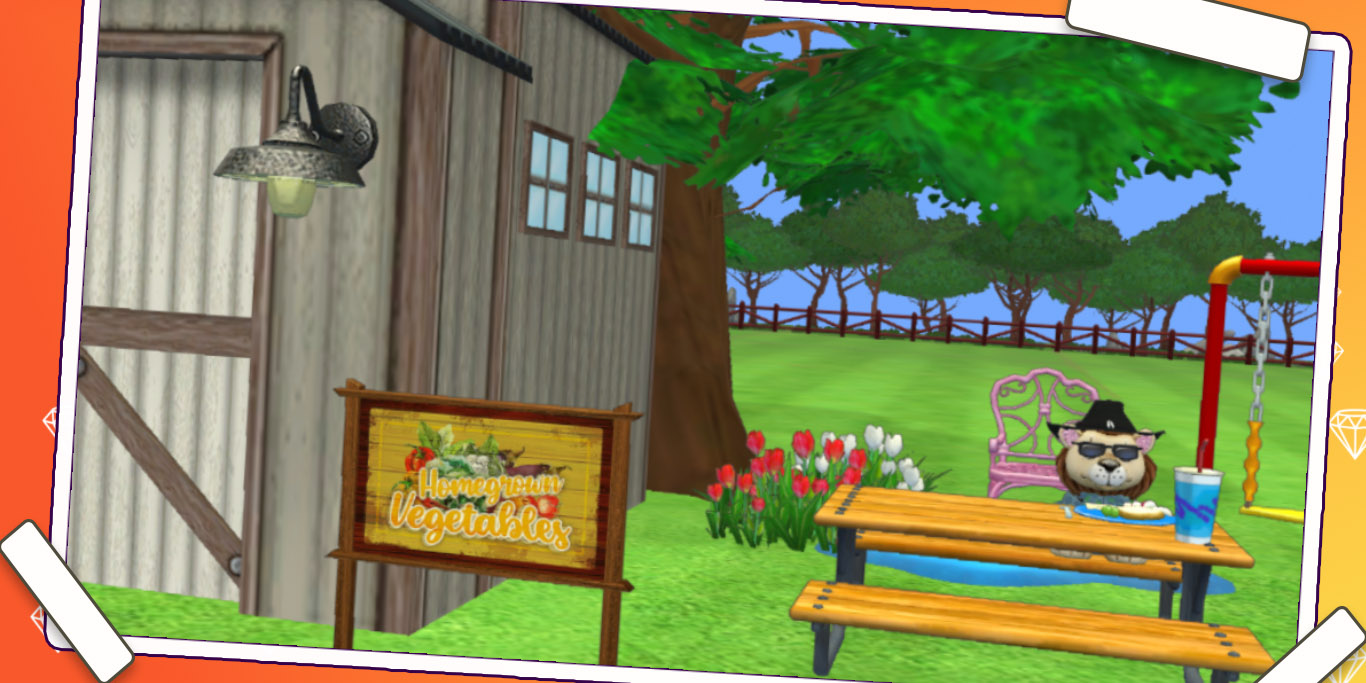 Have you ever wondered what would happen if you asked a king to run your farm? Here's Ben, King of the Jungle, doing his best to take care of our crops. Most people would call this a picnic. Ben calls it "hard work." But we love the way he smiles when he's on the farm!
MANEtenance Mode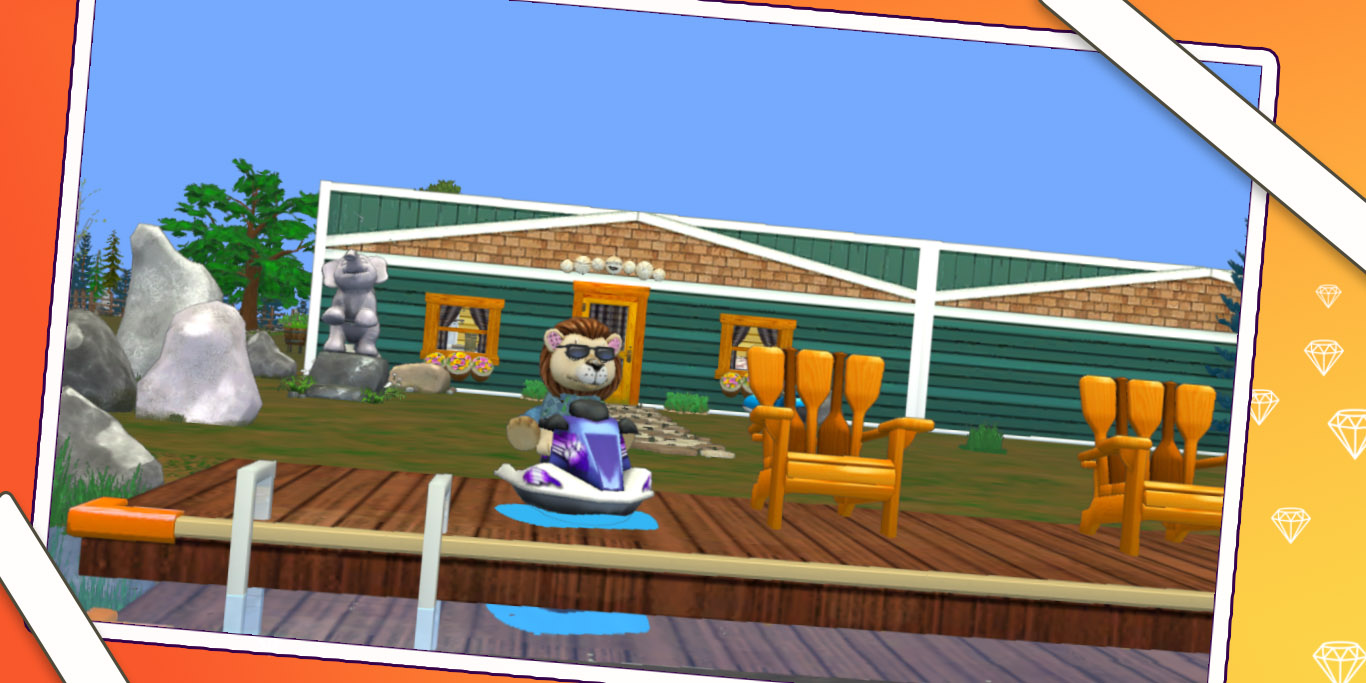 After a day of sweat, work and delicious outdoor dining, Ben is ready to take his jet-ski to the cottage and cool off on the lake. Ben's jet-ski might as well be his best friend but hopefully when his cub, Corbin, grows up, he'll have a new friend to play with at the cottage.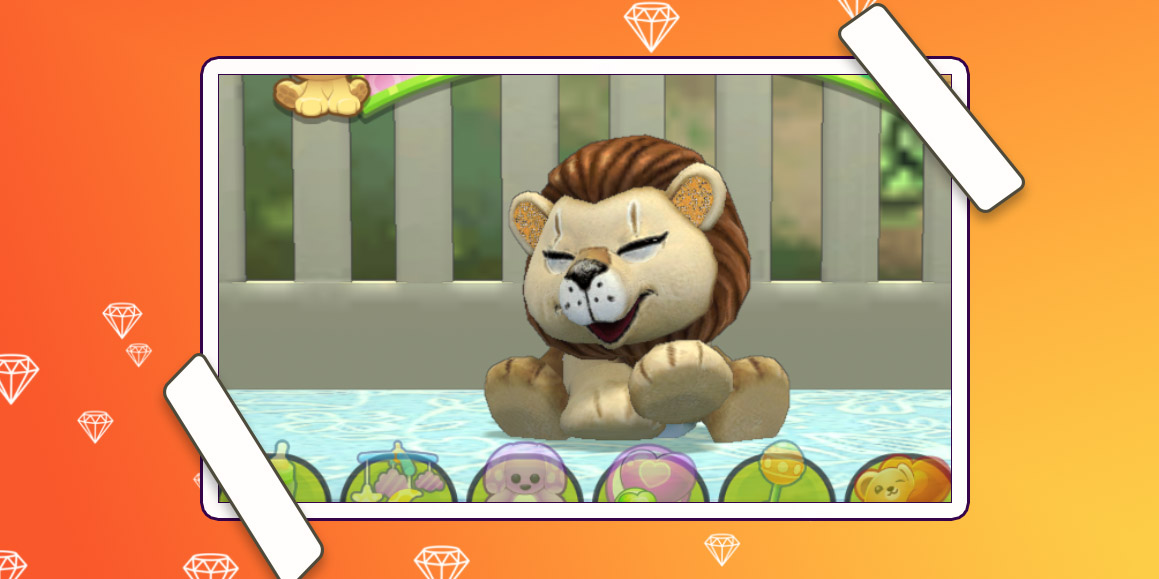 Download Webkinz Next now — available for Mac, iOS, Android and Windows 10. Download Webkinz Next
Follow us on social media:
social media