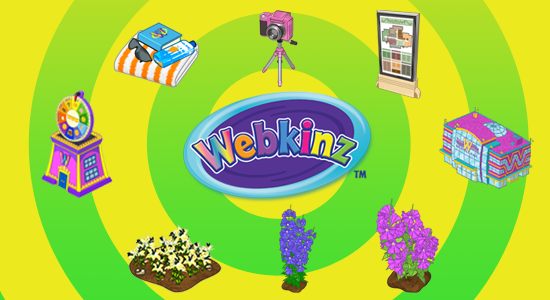 Way back in July, we added eight eStore items to GanzWorld Rewards.  However, these items will be leaving GanzWorld Rewards on Monday September 9th at 12:00 PM EST.  If  you have not purchased these awesome prizes with your Moneyz yet, now would be the best time!
The eight Webkinz World items that will be departing GanzWorld Rewards include:
Spree Mall
Wheel of WOW
Kinzville White Tiger Lilly Patch
Digital Camera
Fun and Sun Beach Set
Lovely Larkspur Garden
Mini Larkspur Plant
Shopaholic Directory
And just a friendly reminder that these prizes can be yours by spending your GanzWorld Rewards Moneyz right here on GanzWorld!  So play games in the arcade, read articles, or play campaigns to purchase any four of these items for your Webkinz World account!