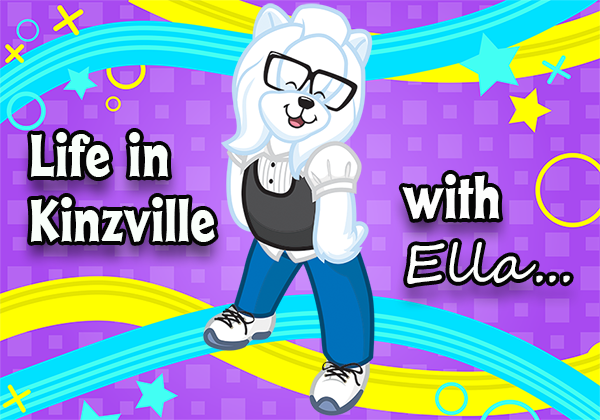 Hey peeps!
We're right in the middle of Webkinz Newz Week and the team is scattered across Webkinz World and Webkinz Newz!
You can find moi over in the Webkinz Newz Clubhouse room — I'm always hard at work, investigating the latest news and working on my next feature article. I always manage to find time to work on my blog, though! If you come for a visit, be sure to click on me to get one piece of official Webkinz Newz business attire each day! We like to keep it casual most of the time, but it is nice to wear something professional every now and then.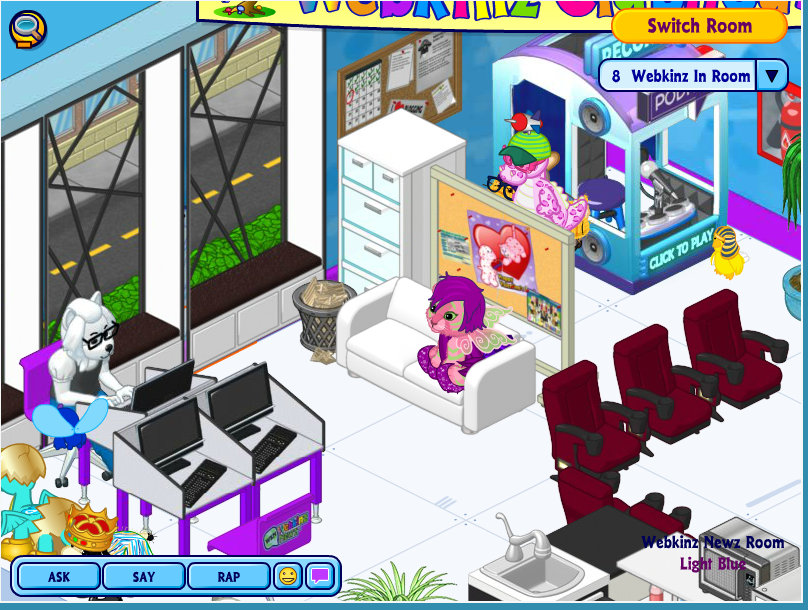 While you're there, take a peek at the video playing in the Podkinz Booth — you'll get a collectible Ella McWoof coin that you can collect or sell for KinzCash at the W Shop.
Next, be sure to visit the Kinzville Map and look for Steve Webkinz walking around…. oh, and make sure that you've got a road for Steve to walk on! You're going to need at least two tiles. Click on Steve to get a gift box! You'll get some Fizzy Newz Soda, a special Steve Webkinz prize and a random pet Medallion!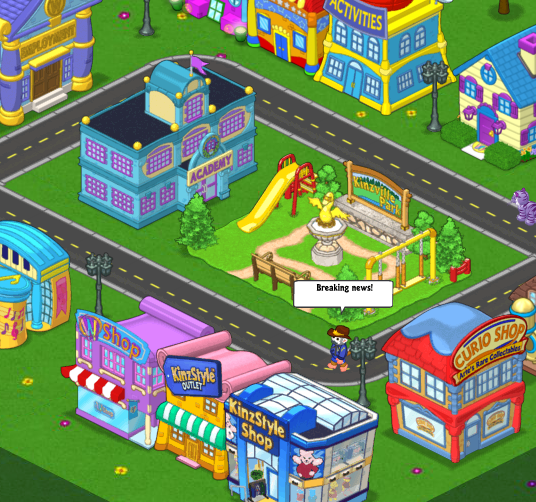 After you see Steve, head over to the Kinzville Park to get the Michael Webkinz version of the gift box from Michael Webkinz himself!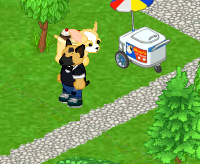 You'll find Mandy and Sally right here on Webkinz Newz. Sally is floating around — just keep visiting different pages on Webkinz Newz until she pops up. Click on her to get the prize. Mandy can be found here — just click on her in the picture to get your prize. Remember, you can only collect once a day and it's best to collect your prizes at the same time each day. If you collect late at night and again in the morning, you'll get a campaign expired message — just try again later. If you get a Bad Gateway error, try clearing your cache or refreshing a few times.
So much to do! It's pretty awesome that you can get 4 extra pet Medallions each day during Webkinz Newz Week. And don't forget to keep looking for your Kiwi Pet Medallions during the month of April!
Until next time, it's been real!
XOXO
Ella