Webkinz Day is less than a week away!
This coming Monday, April 29th, 2019 is our 14th Webkinz Day! Make sure you log in to your Webkinz account on either web or mobile to join us in celebrating!
If you log in on that day, you'll find our 2019 Webkinz Day Gift Box in your Dock! When you drag it into your pet's room, you'll find these fantastic gifts inside: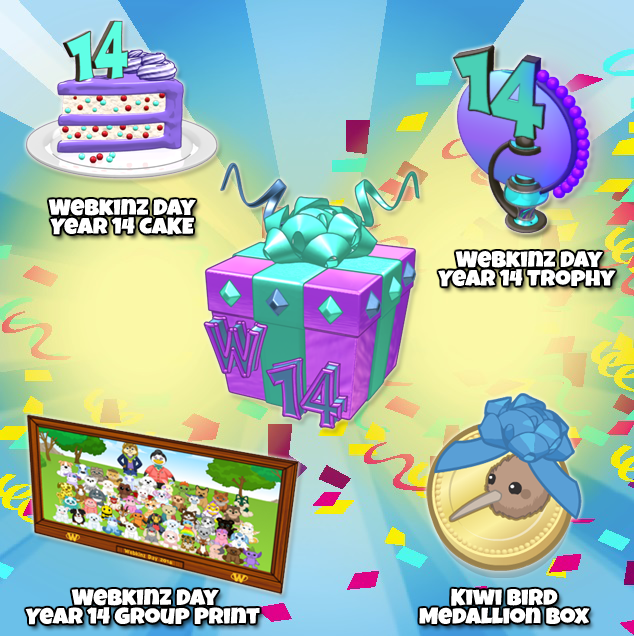 If you've been busy collecting your Kiwi Bird Pet Medallions, you'll be excited to see you'll get a Kiwi Bird Medallion Box containing 25 Pet Medallions for this exclusive virtual pet!
When you visit us on the web, make sure you go to the Today's Activities schedule for a chance to spin the Super Wheel and win one of these wonderful prizes: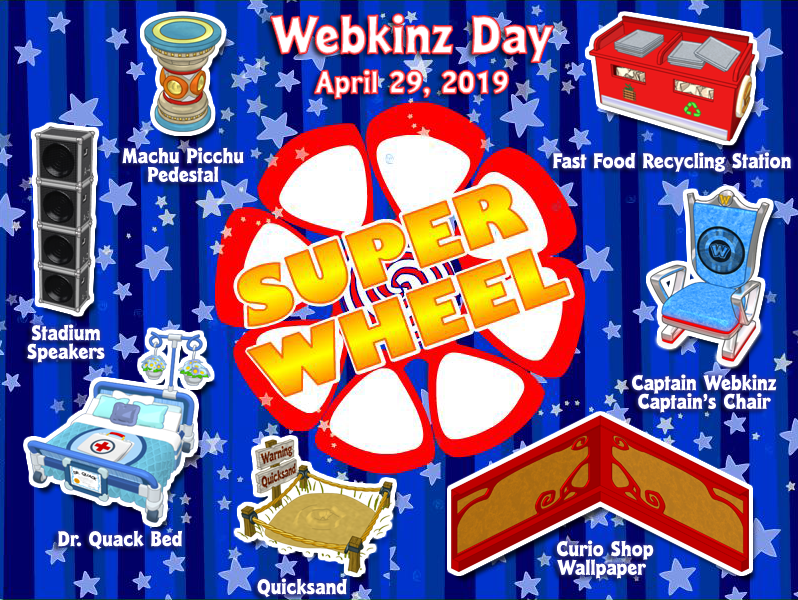 ***PLEASE NOTE: If you are using Edge as your web browser, you won't be able to spin the Super Wheel. We recommend using a different web browser on Webkinz Day.
Once again, we're also making this Webkinz Day a Deluxe Preview Day, so everyone gets to play like a Deluxe Member on this very special day!
Keep watching Webkinz Newz for all of the exciting announcements and more for our 14th Webkinz Day celebrations!
What part of Webkinz Day is YOUR favorite? Let us know in the comments below.