Have you seen the Cartons of White Chocolate Eggs yet?
They are still available in Ganz eStore and for eStore points in the W-Shop. You'll find them in the NEW & PROMOS section of the shop. Drag and drop a carton of eggs into your pet's room and your White Chocolate Eggs will be added to your Dock.
There's plenty of cool prizes and each time you feed your pet a white chocolate egg you'll win a prize. Here's a look at what you can win, including a White Chocolate Egg Cottage, this year's Grand Prize: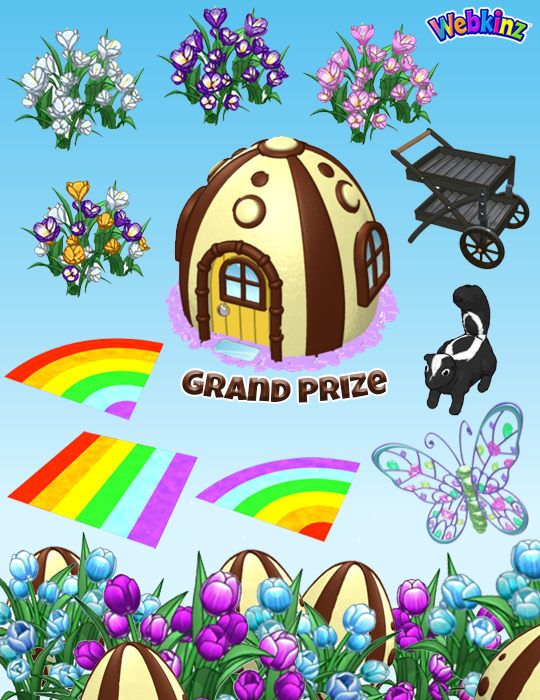 You may find this and much more at eStore!