Daisy's Diner in the Clubhouse is the only place in Webkinz World where you can find a Super Chef Stove. This special stove can create both regular stove secret recipes, as well as Super Chef Secret Recipes! These special recipes are extra-difficult because they use 3 recipe foods to create them.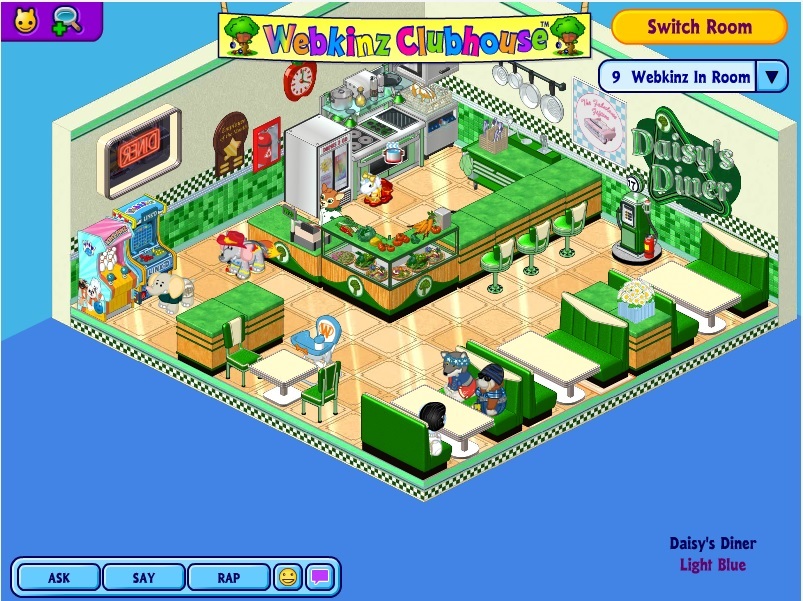 So if you know how to create these recipe foods, or if you've managed to collect recipe foods as a prize, here's how to create the creepy-crawly treat known as Entomosoflicky!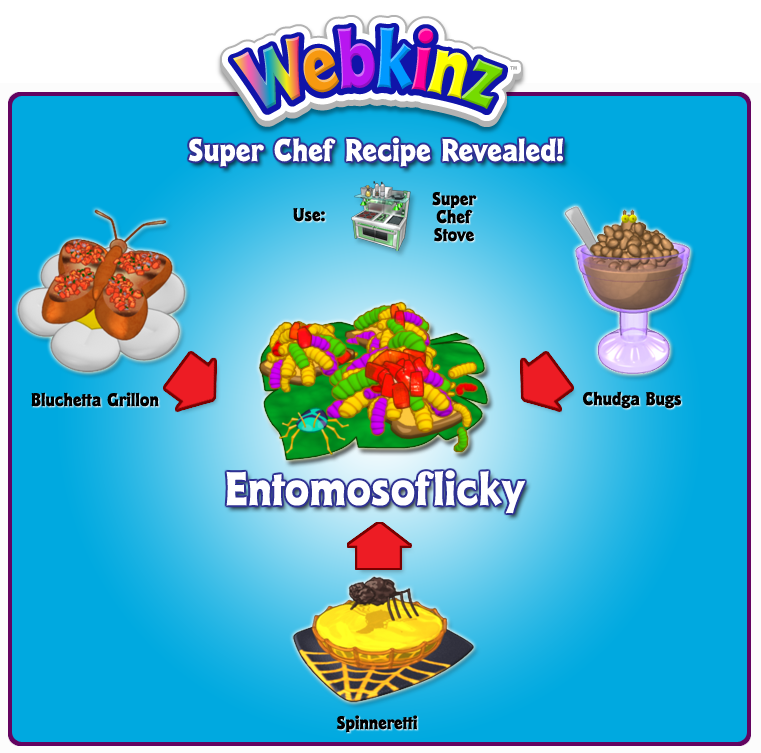 Combine these recipe foods together on the Super Chef Stove found in Daisy's Diner and your pet will stop bugging you about wanting a snack!
Want to know about MORE Webkinz Secret Recipes? Check out our Secret Recipe archive here!
Have YOU tried making this Super Chef Secret Recipe? Let us know in the comments below!