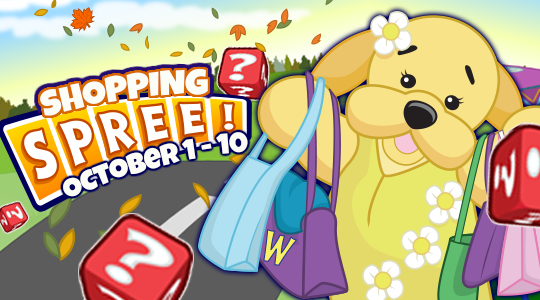 The Fall Shopping Spree starts today on Webkinz Classic, and runs until Sunday, October 10. Shopping Sprees are a great way to collect retired clothing that was once available in the KinzStyle Outlet!
Your clothing prize will be automatically added to your account as soon as you log in.
Here's a look at this year's schedule: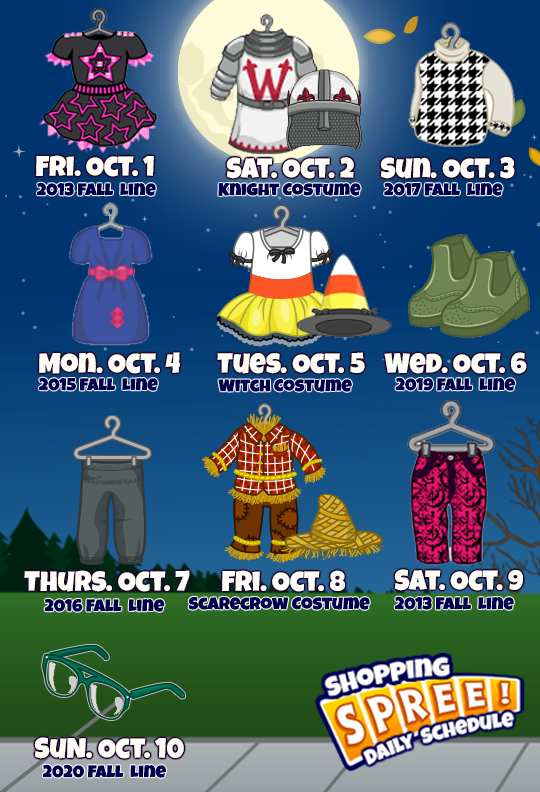 Look for floating dice every day during the Fall Shopping Spree. If you see one, click on it and it will be added to your account. You'll be able to use the dice the next time you play Spree at the Arcade (Limited to 4 dice a day for free players, 5 for full members and 6 for Deluxe).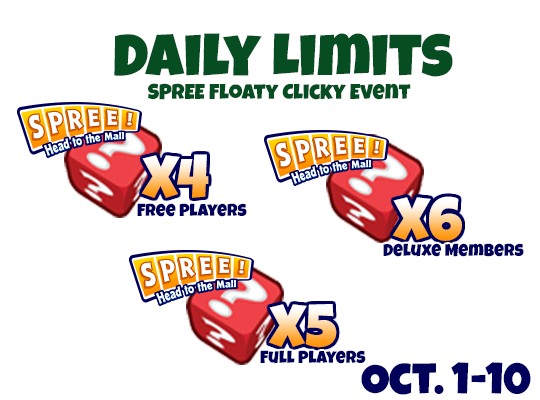 This year's fall clothing line is currently available at the KinzStyle Outlet! Can you solve the two new clothing recipes? Combine any three pieces of clothing from the fall clothing line on the Clothing Machine at the KinzStyle Outlet and see if you can make the Flashy Fall Overcoat and Flashy Fall Suit… Good luck!