In an earlier Secret Recipe Revealed story on Webkinz Newz we showed you how to make some delicious apple treats using last year's Farm Fresh Apples, grown from the seeds given away during the 2016 Fall Fest.
The 2017 Fall Fest featured some NEW Green Apple Tree Seeds, while the 2017 Fall Fest Soda also gave away some NEW Maple Dipped Apple Seeds.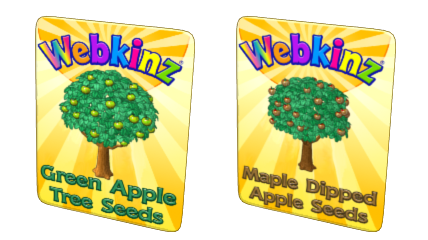 What we haven't told you is that you can use the apples harvested from these seeds to make two NEW Secret Recipes!
Here's how you can mix together the Farm Fresh Apples from last year and this year to make either a delicious Sweet Orchard Pie or a Sweet Orchard Shake!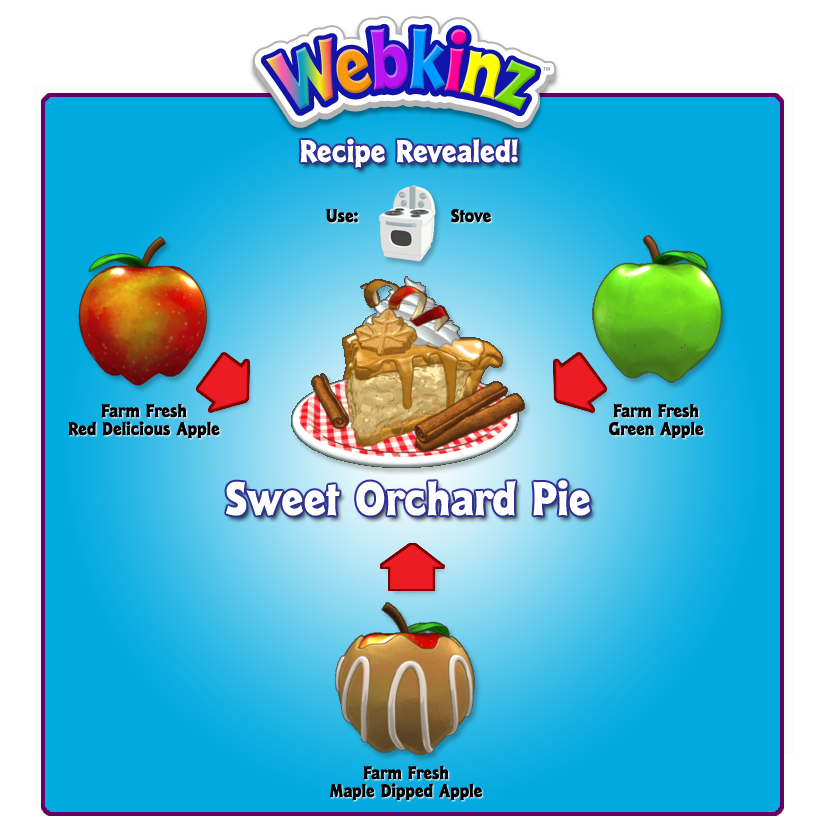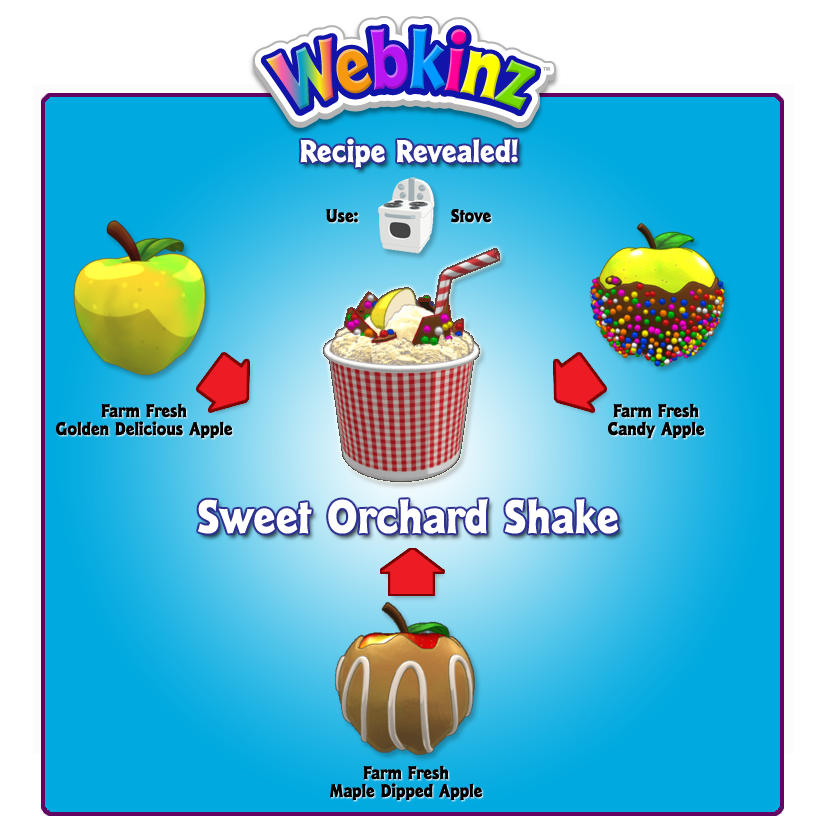 ***Update: The image for the Sweet Orchard Shake has been corrected to show that it is created on the stove and not the blender.
Want to know MORE Secret Recipes? Check out our Secret Recipe Archive here!
Have YOU been collecting Farm Fresh Apples? Let us know in the comments below!