You may have noticed something different in your docks since the Farmer's Market was added to Webkinz Next! They're competition crops, and while I can't give you full rundown on what they're for yet, I wanted to give you a few more details.
When you harvest a ground crop from the Farmer's Plot, there's a chance it will be a Competition crop. (This is the onlyway to get a Competition crop, and they're on the rare side!)
Competition crops are presentable! They're not for eating — you can decorate your house with them.
Competition crops may grow when you put them in your house. They all look the same size in your dock, but if you drag them into your house, you may see them grow!
We've got a plan for these crops that is sure to be a winner.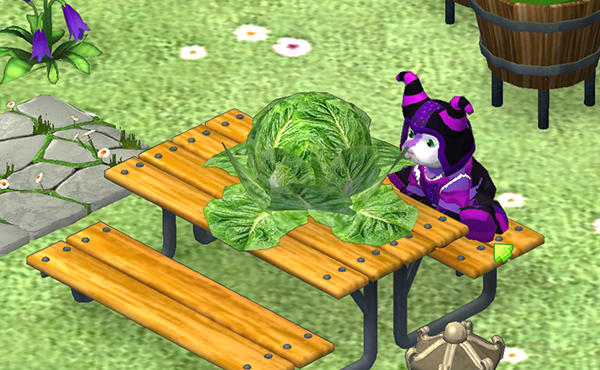 Download Webkinz Next now — available for iOS, Android and Windows 10.