From now until August 12th, make sure your Webkinz ads are turned on from the Parents Area and you'll be able to find 3 BONUS Floating Wackys flying in Webkinz World which you can click to get 3 extra bottles of fizz a day. Using an Ad Blocker instead? CLICK HERE to learn more about how to turn our ads back on if you are using an Ad Blocker.
Every time you feed your pet a bottle of fizz you'll have the chance to win one of two Wacky fridges: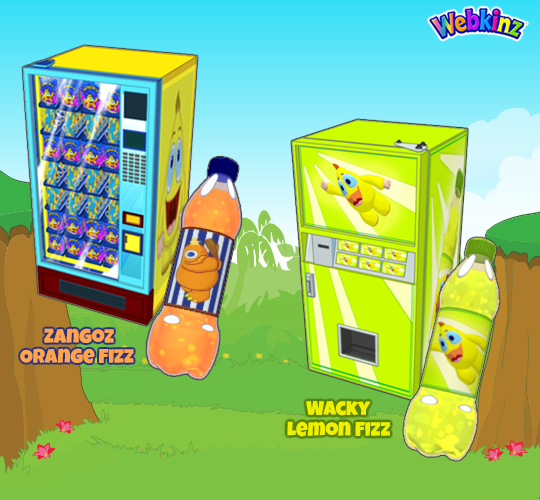 Have fun looking for Wacky in Webkinz World… and good luck!