Look for the following new prizes the next time you make it to the mall during a game of SPREE: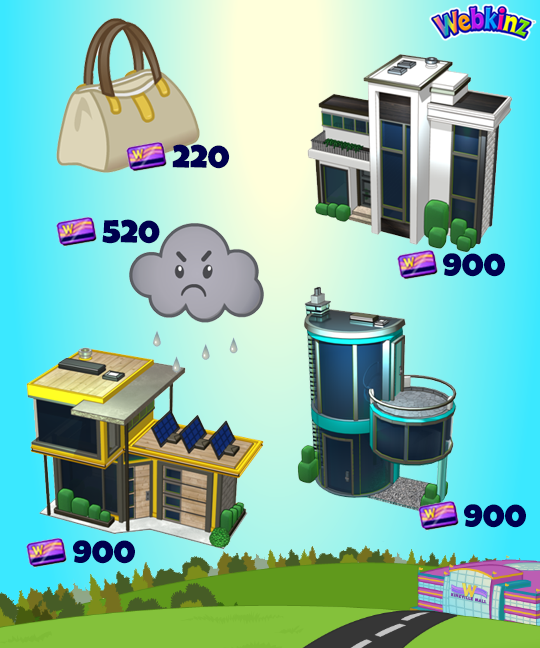 IMPORTANT: Please do not try sending pet buddies through KinzPost. There is currently a glitch with the Cloudy pet buddy. If you try sending it through KinzPost, it will be lost.
Play SPREE at the Webkinz Arcade and use the credits you collect to trade for prizes when you make it to the mall!
When was the last time you made it to the mall? Let us know in the comment section below.