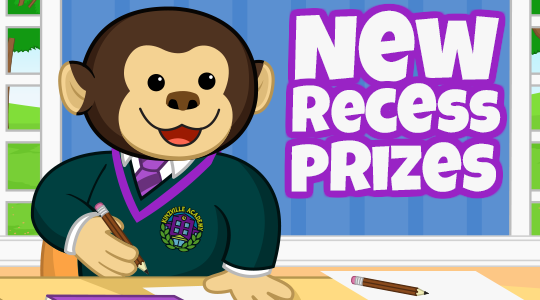 When was the last time you went to Recess at the Kinzville Academy? The next time you do, you'll notice that brand new prizes have been added to the schoolyard!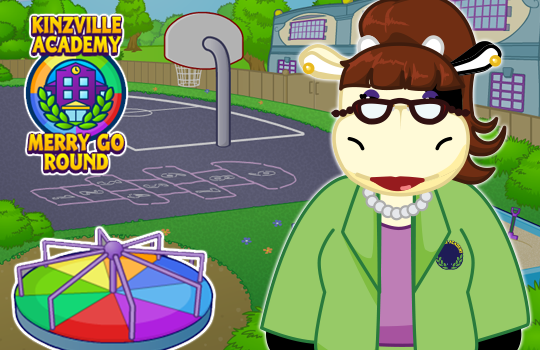 Players who spin the Merry Go Round wheel during Recess will have the chance to win 1 of 8 prizes, including the new Superintendent Portrait. No wheel prizes were retired this time around. The KinzCash prize slot was replaced with the Superintendent Portrait so now you are guaranteed to win a prize with each spin!
Here's a closer look at all the prizes you can win on the Merry Go Round: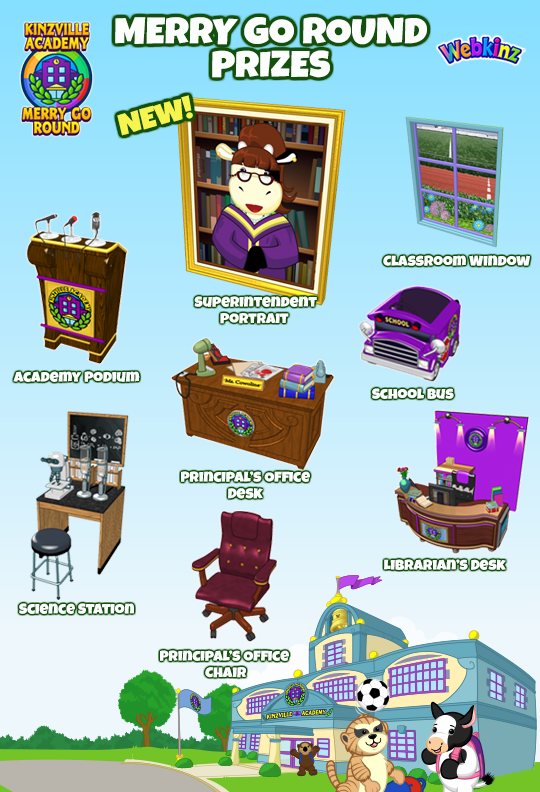 Every time you finish Recess, Ms. Cowoline will give you a special packed lunch that you can drag into your room to open. Each packed lunch includes a snack, drink and a tasty meal that your pet will enjoy.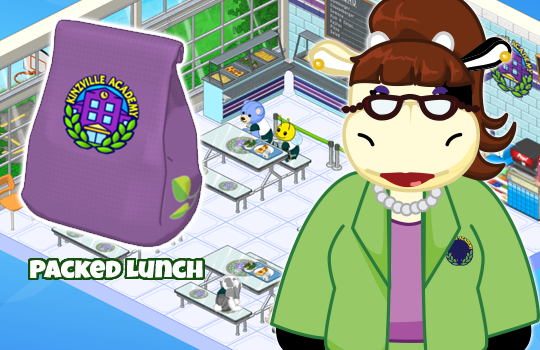 The next time you open a packed lunch, you'll have the chance to find the 3 new foods that are sure to earn an A+ with our students. You'll also want to check your fridge for any leftovers from a previous packed lunch because 3 foods have been subtracted from the menu: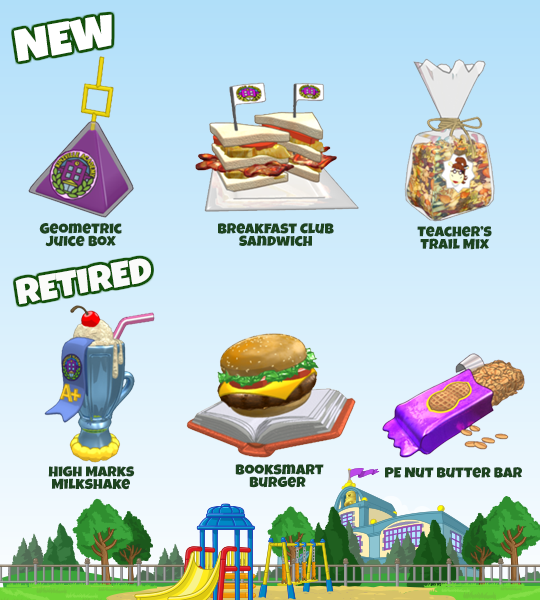 We will be adding new Buried Treasure prizes during our next update on September 26th, so stay tuned to Webkinz Newz to find out what you'll be able to uncover in the sandbox.
Remember, you will unlock Recess each time you sign up your pet for 15 full days of classes at the Kinzville Academy! Remember, a "full day" of class is when you try any 3 classes with your pet.
When was the last time you took Recess with your pet? Let us know by leaving a comment in the section below…