The cows have come home! Lil Spring Calves are three new spring pets available from Ganz eStore. And this weekend, these sweet little cows are hiding around Webkinz World. Look for them for a chance to win a fresh spring trio, the Fresh Air Table and two Fresh Air Chairs.
On Friday, April 21, find the Yellow Calf to win a Fresh Air Chair!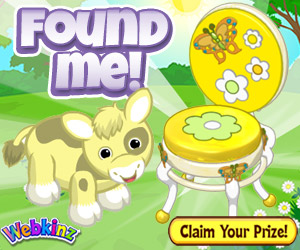 space
space
On Saturday, April 22, find the Green Calf to win another Fresh Air Chair!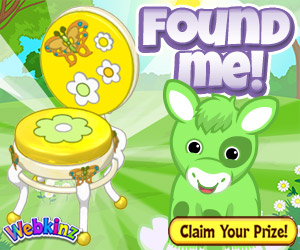 space
space
On Sunday, April 23, complete your set by finding the Purple Calf to win the Fresh Air Table!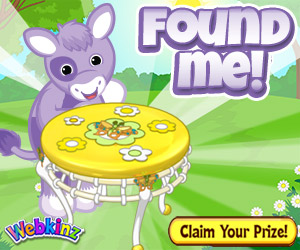 space
space
Your pets will love dining in the open air around this adorable furniture set. And don't forget – you can find the Lil Spring Calves for a limited time at Ganz eStore!
This event requires ads to be turned on.